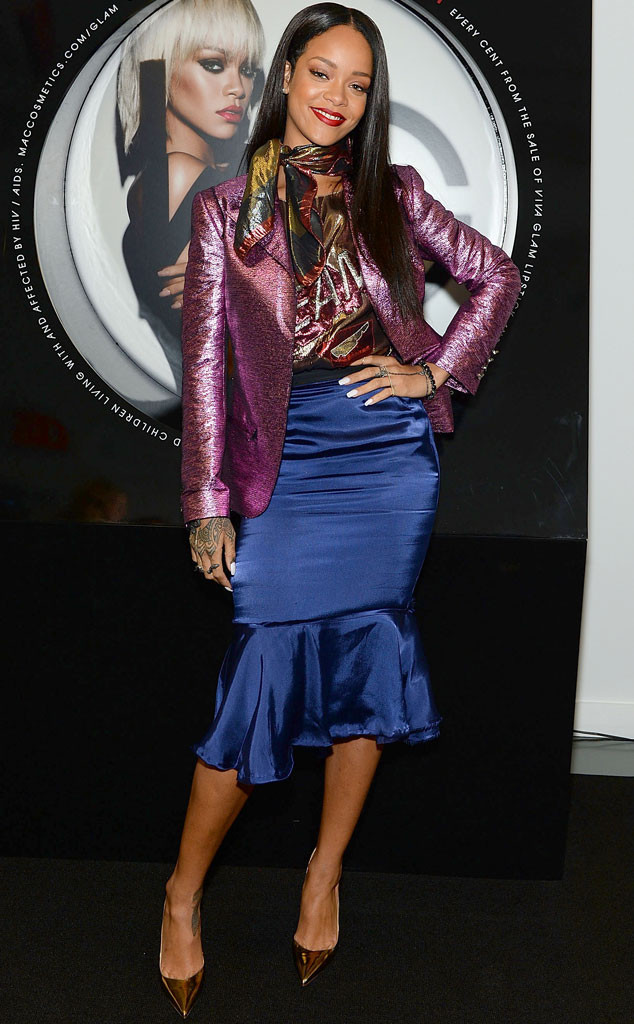 Dimitrios Kambouris/Getty Images for MAC Cosmetics
Looks like Rihanna has joined the mile-high fashion club.
This head-to-toe Lanvin combo looks like it belongs on ladies working at a sassy new International airline.
In fact, minus that little ruffle on the skirt and sparkle to the blazer, the "Shut Up And Drive" singer is basically wearing a Virgin America flight attendant's uniform.
So why did the typically scandalous celeb go sky bird business formal at MAC's Soho store in New York? Your guess is as good as ours.