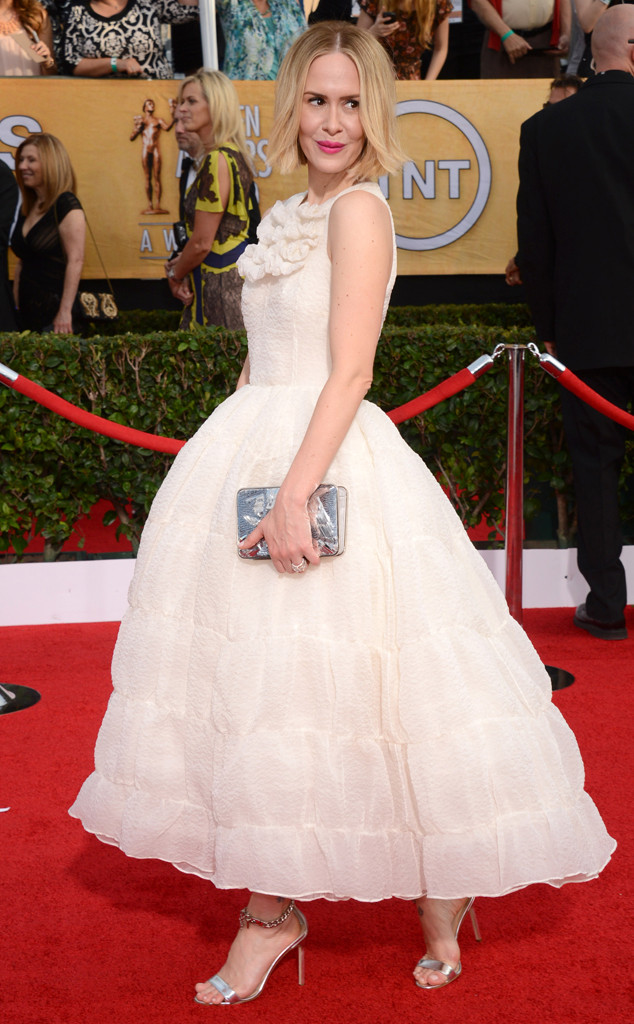 Jordan Strauss/Invision/AP
The Oscars are just a few short weeks away, so now's certainly the time when celebrities and their stylists are scurrying around for the perfect look to debut on the biggest red carpet of the year.
But in the case of American Horror Story and 12 Years a Slave star Sarah Paulson, who recently wore a tea-length creamy frock by Rochas to the 2014 SAG Awards, she's totally keeping her cool.
In fact, the blond star hasn't even selected a style for the major awards show yet, and doesn't seem to be fretting one bit.
"I do not have a dress picked out. I hope to have one soon. I'm very excited about whatever it may be," she told us candidly. "To be quite frank, I'd probably wear a paper sack because it's the Oscars and I'm going to be so excited to be sitting there, I won't care what I have on."