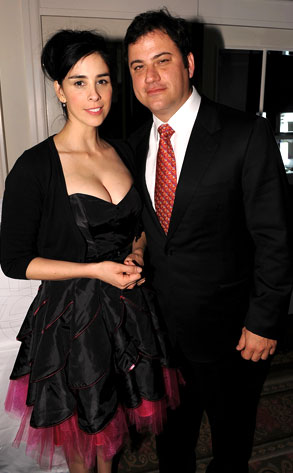 Dimitrios Kambouris/Getty Images for Project A.L.S.
Jimmy Kimmel didn't get tired of dating Sarah Silverman in 2008—he was just tired, period.
The TV personality, 46, has often joked about his narcolepsy diagnosis, but his ex-girlfriend of several years, 43, isn't fully convinced that the Jimmy Kimmel Live! host suffers from the sleeping disorder.
"I personally don't think Jimmy was ever narcoleptic. His doctor did say he was narcoleptic and basically put him on basically the Limitless drug," the A Million Ways to Die in the West star said on Bravo's Watch What Happens Live. "He goes, 'I'm narcoleptic! I went to the doctor and I told him I fall asleep every day at like 3:00.' I was like, 'Yeah, everybody does! It's an hour and a half after lunch!'"