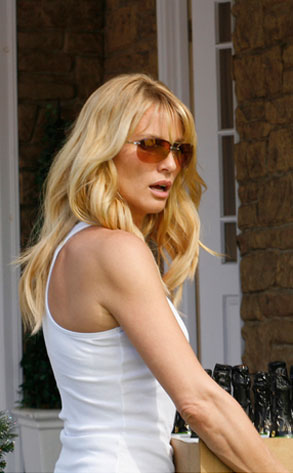 Nicollette Sheridan will have her day in court—again.
A judge who previously had denied the actress' bid for a new trial in her wrongful-termination complaint against ABC Entertainment today reversed his decision, meaning Sheridan can again move forward with her allegations that she was fired from Desperate Housewives for a bogus reason.
When she first sued ABC, Touchstone and series creator Marc Cherry (who was excused from the suit mid-trial the first time around), she alleged that her character, Edie Britt, been killed off of the series after she complained to higher-ups at the network that Cherry had knocked her on the head with his hand during an argument about a scene back in 2008. (He admitted during testimony to "tapping" her head with no other intention than to demonstrate the comedic vibe he wanted for the scene.)
The jury dead-locked, 8-4, and L.A. Superior Court Judge Elizabeth Allen White declared a mistrial in March 2012.