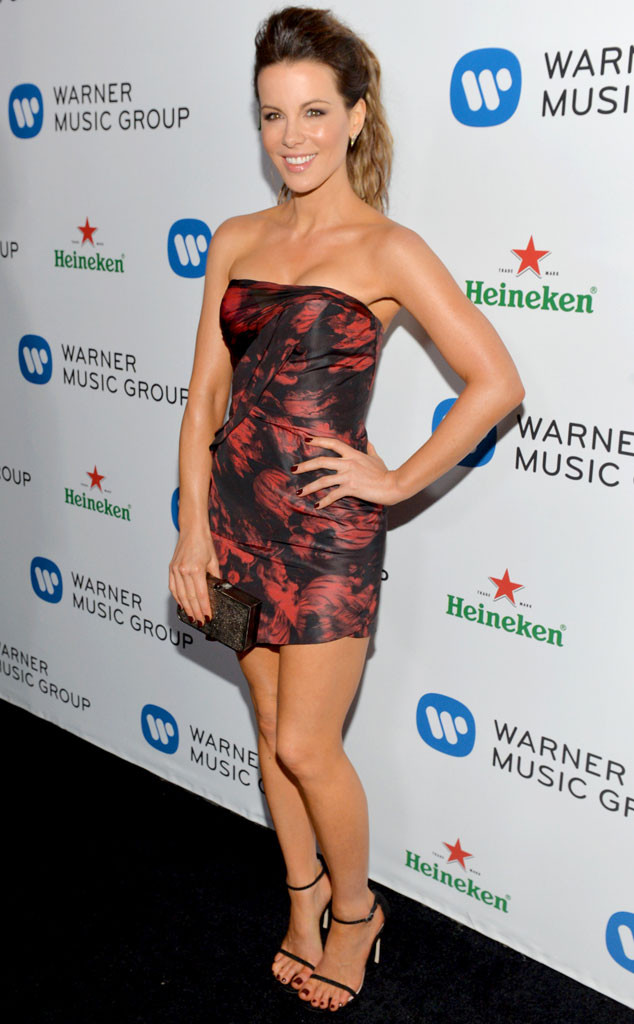 Warner Music Group Grammy Party hosted by Heineken
When we spotted Kate Beckinsale working the room at the Warner Music Group Grammys Party over the weekend in a form-fitting strapless mini dress by Rubin Singer, we had to do a double take.
We always knew the brunette beauty had a killer body, but in this tiny little cocktail dress, it was more evident than ever.
Inspired to tone up ourselves, we asked her yoga instructor, Mandy Ingber, for the full scoop on exactly how Beckinsale breaks a sweat.
Turns out, the star is very dedicated to daily yoga sessions with Ingber and sees her at least six times a week. "She has great genetics and a great attitude and is very in touch with her body," the fitness expert told us.