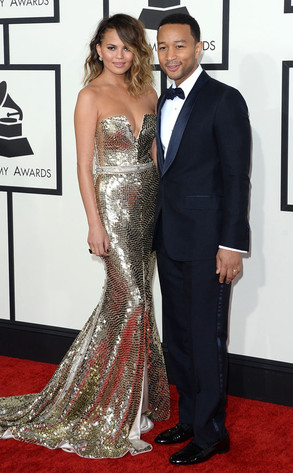 Jason Merritt/Getty Images
John Legend and wife Chrissy Teigen are going head to head on the football field!
Ahead of Sunday's big 2014 Super Bowl, the adorable star couple will play against each other on opposing teams during DirecTV's 8th Annual Celebrity Beach Bowl at NYC's DTV SuperFan Stadium.
"I look forward to the DirecTV Celebrity Beach Bowl every year," Teigen tells E! News exclusively. "I actually consider myself a Beach Bowl vet now. It's always such a hilarious, random group of people and I like to think of myself as the team cheerleader/bartender. I rarely touch the ball and mostly make sand angels but I try to make sure everyone has a great time. Now that John is playing, I plan on making touch football 'extremely touchy football.'"