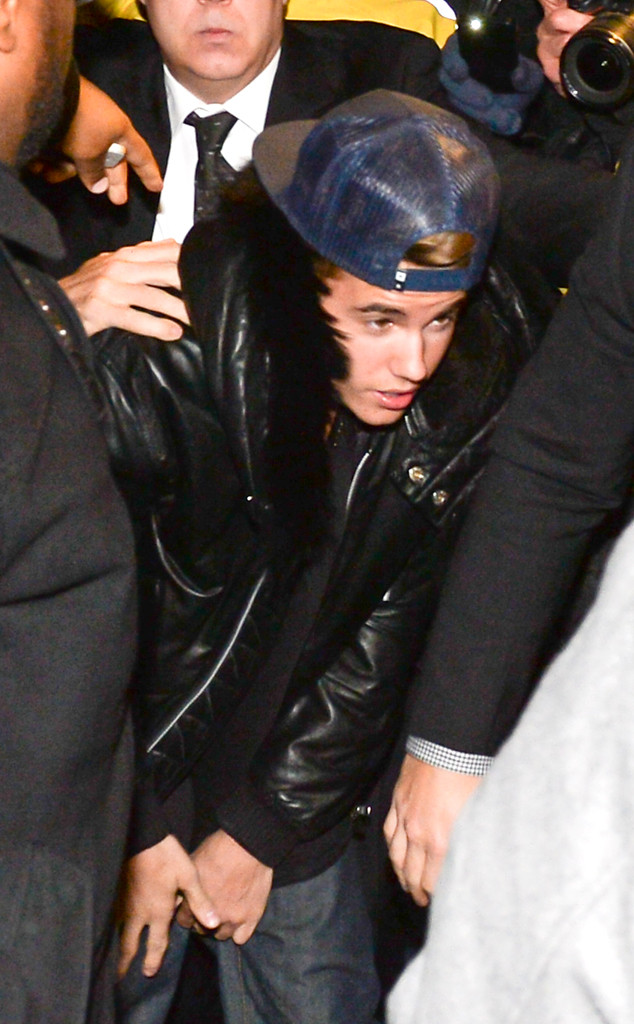 George Pimentel/WireImage
So apparently Justin Bieber was just headed home. Like, home-home.
Less than a week after getting arrested in Miami, the 19-year-old is back in his native Canada following a jaunt down to Panama—and he has run smack back into legal trouble.
Bieber is being charged with assault in connection with an alleged attack on a limo driver that involved his entourage after Bieber attended a Toronto Maple Leafs game on Dec. 29.
Toronto police confirm to E! News that Bieber arrived to turn himself, was finger-printed and had a mug shot taken, and then was released on his own recognizance. He is scheduled to appear in court at Old City Hall on March 10 at 11 a.m., local time.