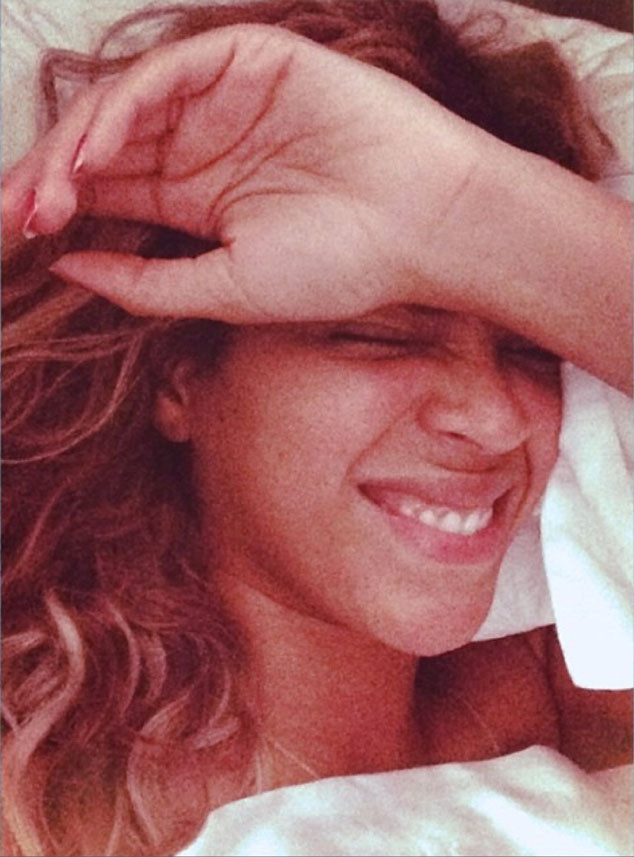 Instagram
She woke up like this!
Beyoncé shared a makeup-free selfie on her Instagram on Wednesday, giving further proof that she's absolutely "***Flawless" (as if you didn't already know).
Queen Bey snapped herself just getting out of bed, eyes closed and all.
But despite not having gone through hours of hair and makeup, the "Drunk in Love" singer's mane was perfectly tousled and curled. (Now remember, she's already told us "Don't be jealous.")
She also posted a close-up of her face without a stitch of eye makeup with her hair covering bits of her face.