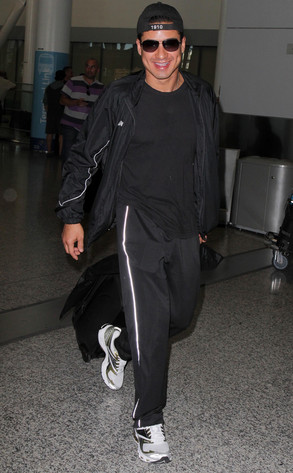 Sean O'Neill, PacificCoastNews
Did Mario Lopez really cause turbulence for his fellow travelers when he touched down in Mexico for vacation last month?
According to a report, he tried to cut the customs line in Puerto Vallarta, making what sounded like a stir by loudly informing whomever could hear that he was a "celebrity," thank you, and airport employees were prompted to make a separate line for first-class passengers.
Lopez was then ushered to the front of that line, due to his elite-person status, per the New York Daily News.
But an eyewitness tells E! News that none of this (other than the fact that Lopez was in Mexico with his family for Christmas and had to go through customs at the airport) is true.