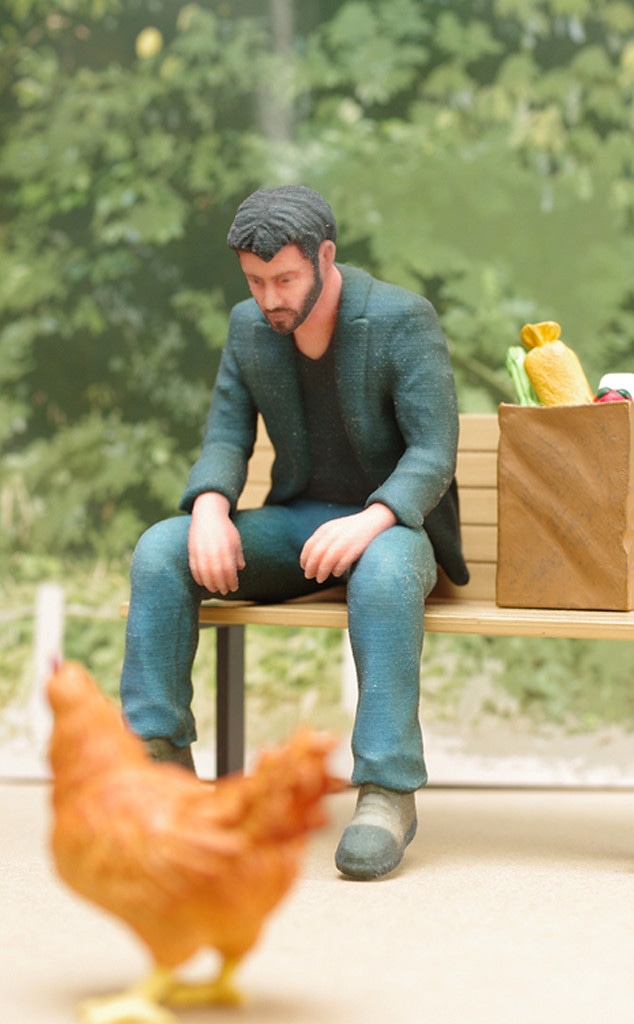 idk/www.kotaku.com
The world can be a scary place, but you don't have to face it alone.
Next time you find yourself down and out, just reach over and grab your Sad Keanu Reeves figurine and indulge in a full-blown pity party of two! Or, you can just set him down in various scenarios and take Instagram pictures that you can later compare with your friends (that actually sounds like a fantastic idea).
The latest action(ish) figure was sparked by "Sad Keanu," a meme that emerged when a paparazzo snapped a picture of the Matrix star looking down in the dumps as he ate a sandwich by himself on a bench in May 2010.
Then, 3D printing marketplace Shapeways came into the picture and brought Sad Keanu to life (well, you know what we mean). You can purchase the figure in two different sizes: Teeny Keanu for $25 or Little Keanu for $45. But as the website states, "Both are equally sad."
When the meme began to take a life of it's own (there's even a Cheer Up, Keanu day! It's June 15. Mark your calendars), Reeves actually played along and created his sardonic Ode to Happiness, a laughably morose collaboration with artist Alexandra Grant.
"I was in my kitchen hanging out with my friend Janey, and the radio was on–and this station was playing, like, an orgy of depressing, self-pitying, nostalgic music. You know: 'I'm so lonely and I've been left and my heart is broken.' It was so voluptuously horrible," he told UK Guardian.
"And I just started to write on this piece of paper, because I had this image of, you know, that moment when you take that bath, you light that candle, and you're really just kind of depressed. And it was making Janey laugh so hard, I just kept going, piling on the self-pity."