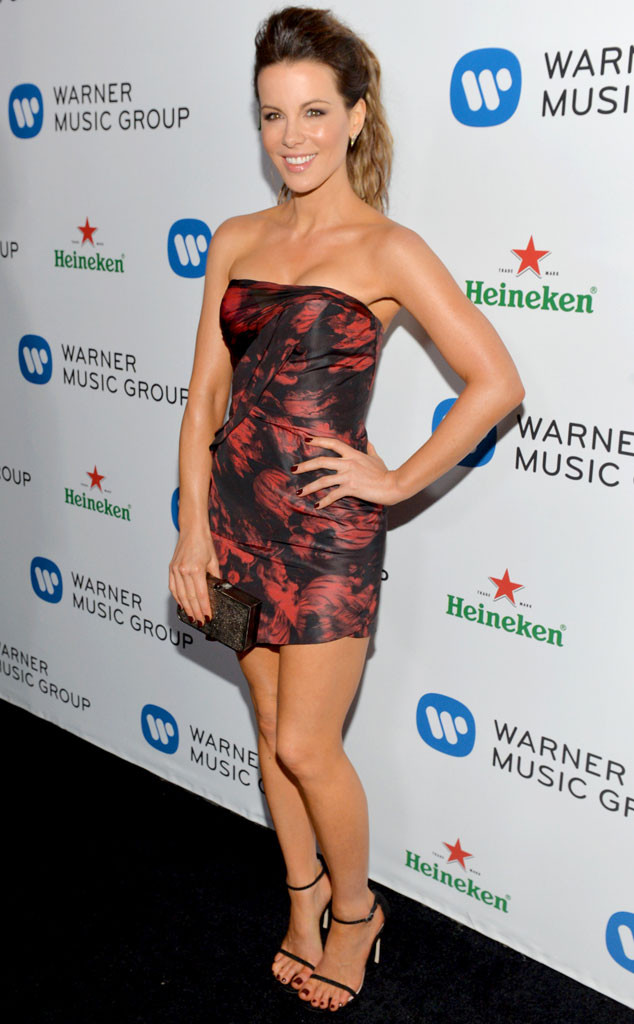 Warner Music Group Grammy Party hosted by Heineken
We still can't stop thinking about and looking at pics of Kate Beckinsale on Grammy night.
The 40-year-old Underworld beauty stunned in a structured black and red floral-print mini dress by Rubin Singer at the Warner Music Group Grammys Party.
"It was fun and flirty," Beckinsale's stylist of four years Taylor Jacobson tells me. "It was very appropriate for a Grammy party. We want to keep it fresh."
Told that the look had Beckinsale trending on Yahoo, Jacobson said, "She's a hot tamale."