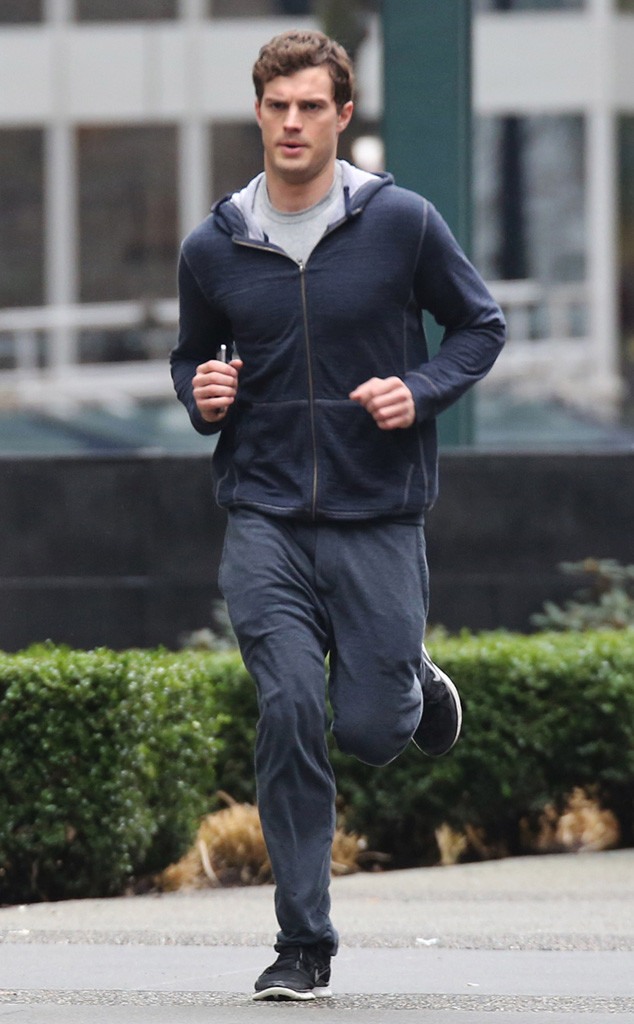 JKING/FAMEFLYNET PICTURES
Well, would Christian Grey wear anything besides sweatpants during his run?
Fifty Shades of Grey star Jamie Dornan was photographed filming a jogging scene on the set of the erotic flick on Wednesday, Jan. 29, in Vancouver.
The handsome 31-year-old looked focused as he got his cardio on, sporting a navy blue hoodie sweatshirt, a gray T-shirt, black sneakers and ah yes, those cotton jersey pants. And since when did this particular choice of clothing get a bit revealing?
In any event, there was no sign of Dornan's onscreen ladylove Dakota Johnson during this specific somewhat tame part in the steamy movie. Fifty fans may recall that dominant Christian outlines a diet and fitness plan for his submissive Anastasia, so maybe we will see Johnson exercising as well.