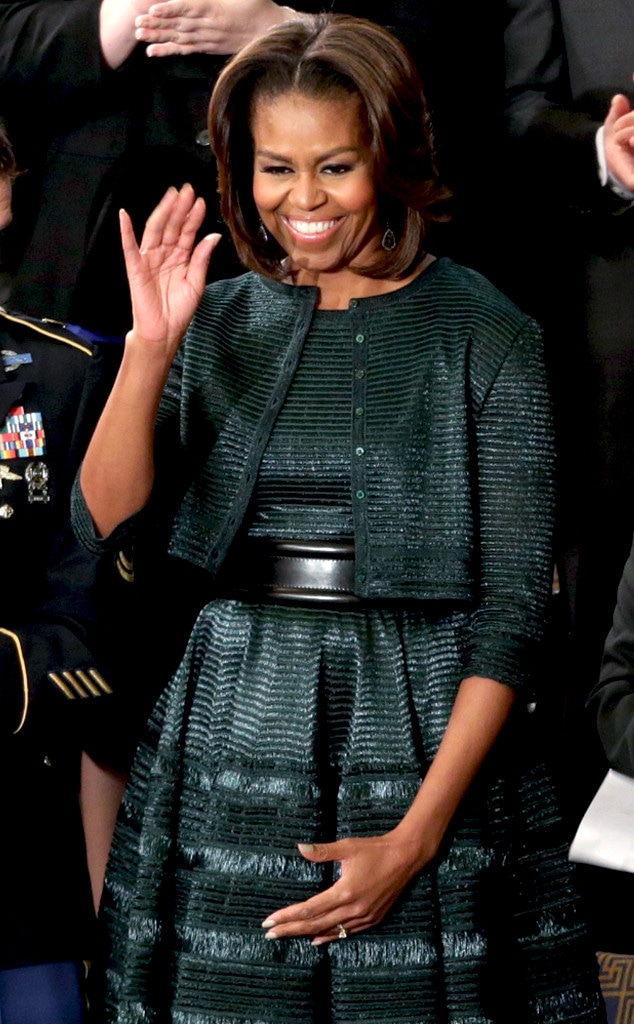 REUTERS/Joshua Roberts
For the second time in recent months, Michelle Obama opted to wear a green dress for a big event and once again we were completely wowed.
Last night while President Barack Obama delivered his fifth State of the Union, the first lady sat front row in a forest green ensemble by Azzedine Alaïa.
The frock was made of a textured material that was also featured on the matching jacket. As per her signature style, FLOTUS added a black belt around her waist.
During her time as first lady, Michelle has always donned American designers for big events and this is the first time she has chosen to go with a foreign designer (Alaïa is Tunisian) for the SOTU.
While we loved the first lady's pick—could she look any more elegant?!—we wouldn't be surprised if a few fashionistas are miffed by her choice. Last time Obama wore British designer Alexander McQueen to a state dinner, Diane von Furstenberg penned a letter of criticism from the CFDA stating they were "disappointed" by her decision. 
Ah well, you can't please everyone! Plus, you may remember that it was, in fact, an American designer (Marchesa) who created the other gorgeous green gown worn by Lady O back in November at the Kennedy Center Honors.
What did you think of Michelle Obama's SOTU look?