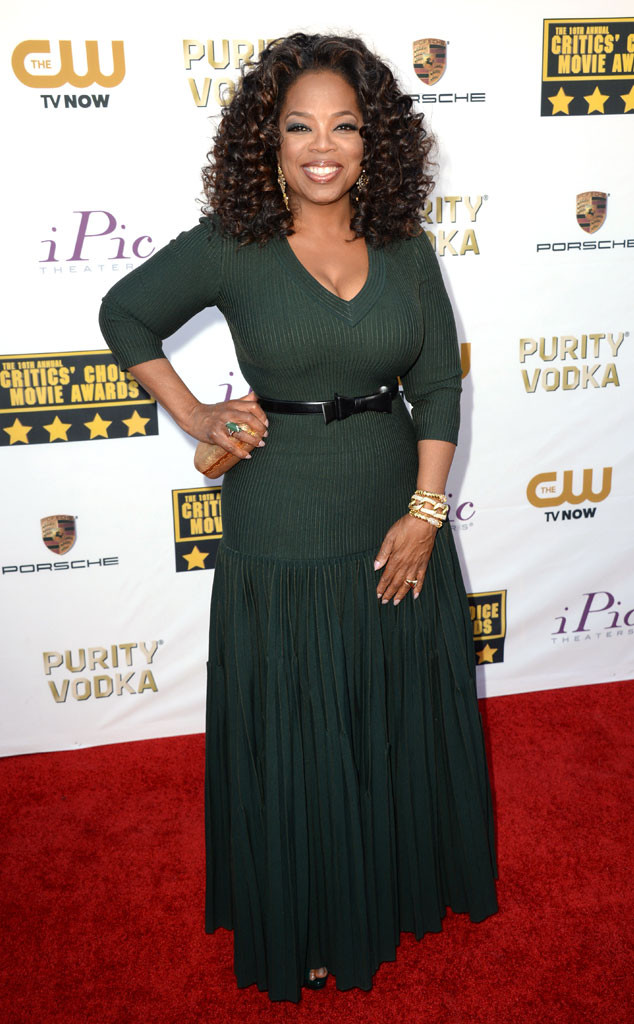 Jordan Strauss/Invision/AP
Oprah Winfrey reached a personal milestone on Wednesday, Jan. 29: her 60th birthday. The TV mogul reflected on her life's biggest accomplishments in the January 2014 issue of O, The Oprah Magazine.
"Sixty. I'm turning 60 this month! I'm so glad I've lived long enough to say those words and celebrate their meaning," she wrote before the big day arrived. "I'm turning 60. I'm alive. Healthy. Strong."
"I'm turning 60, and—please don't take offense—I no longer have to be concerned about what anyone thinks of me! (You know, the old Am I doing it right? Am I saying it right? Am I being what or who I'm 'supposed' to be?) I'm turning 60, and I've earned the right to be just as I am," she continued. "I'm more secure in being myself than I've ever been."