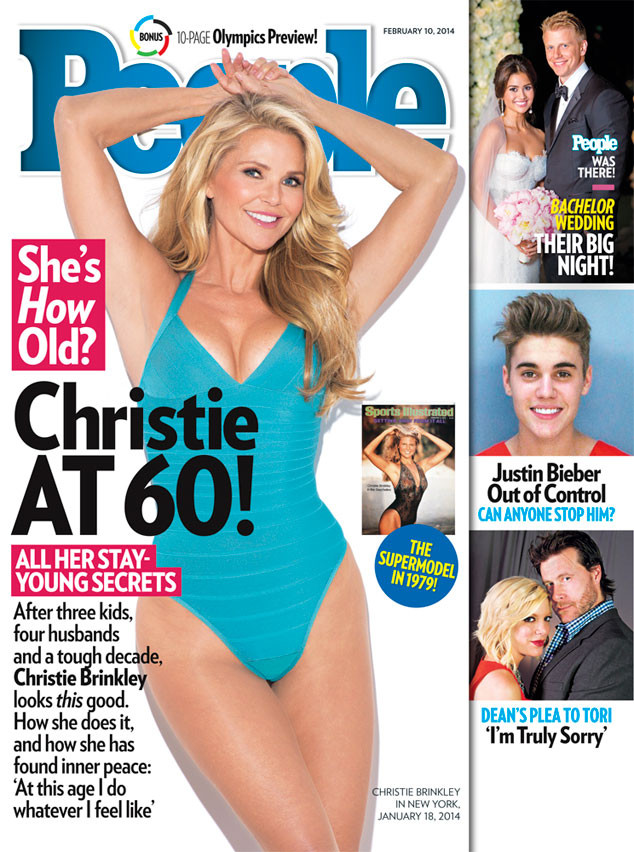 PEOPLE
It's hard to believe Christie Brinkley turns 60 years old on Feb. 2.
The ageless model is looking forward to this milestone birthday, and it's easy to see why! On the cover of People magazine (on stands Friday, Jan. 31), Brinkley shows off her sexy curves in a plunging one-piece swimsuit. And luckily for all of us, the mom of three shares a few secrets that keep her looking so youthful.
"I love hanging out in health food stores," says Brinkley, who's been a vegetarian since she was 13. "Some people are gourmands who love a fish smothered in cream. That doesn't appeal to me. I treat every day like I'm eating to fuel my body."