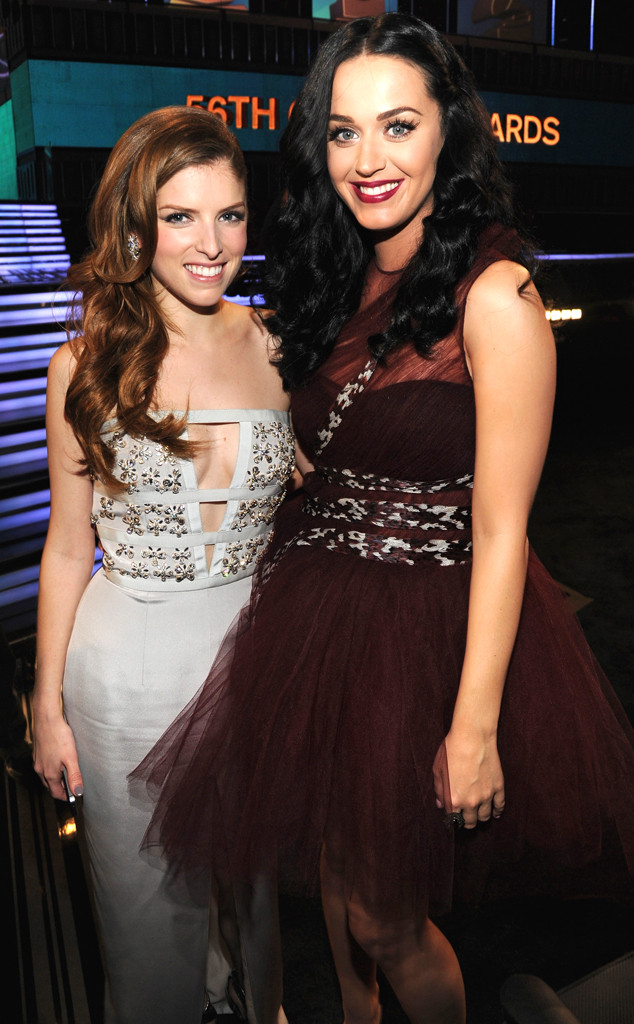 Kevin Mazur/WireImage
Katy Perry and Anna Kendrick had quite a night together!
The "Dark Horse" singer, 29, and the Into the Woods star, 28, bonded at the 56th Annual Grammy Awards in L.A. on Sunday, Jan. 26—so much so that the pop star got frisky with the Oscar-nominated actress! "Katy Perry finger-banged my cleavage. It was a weird night," Kendrick said during a Tuesday, Jan. 28 appearance on TBS' Conan. "She's very mature!"
Because of her risqué Azzaro dress, "I was kind of asking for it," Kendrick joked. "If nobody had done it I would've been a little sad." She added that she's met Perry before, "and she's aggressive. I like it."
Kendrick partied with Perry and John Mayer late that night at Universal Music Group Post-Grammys bash in downtown L.A. "You know you're hungover when you brush your teeth with your sunglasses on," the Pitch Perfect star tweeted the next morning.