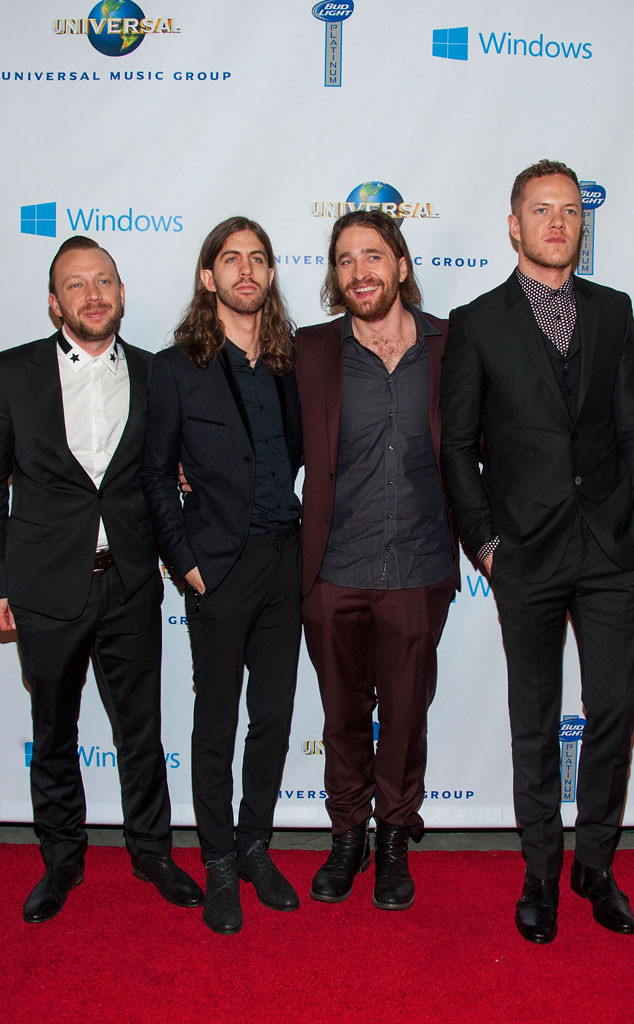 Valerie Macon/Getty Images
Imagine Dragons is kicking off 2014 with a bang.
After killing it on stage with Kendrick Lamar Sunday at the Grammy Awards, the "Radioactive" crooners took home their first Grammy for Best Rock Performance.
Now, they're headed to the Super Bowl to perform at the Bud Light Hotel, where they will host the "Pandora Presents" party Friday night.
Check out the five things to know about the alternative rock band!