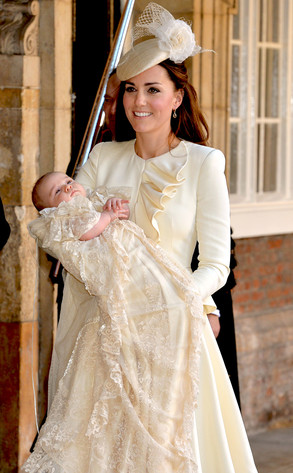 John Stillwell/PA Wire/Press Association via AP Images
The royals may need to brainstorm on some ways to get out of their financial troubles.
According to a report published by the Commons Public Accounts Committee on Monday, Jan. 27, Queen Elizabeth II has been overspending the royal family's famous fortune. The report states the royal family is "spending above their means and dipping into the reserves...the balance now stands at an all-time low."
So what can the palace do to help solve the problem? There are a few ways to go about it, but one option that isn't on the table, according to CNN Royal Commentator Victoria Arbiter, would be charging to see the Royals or even Kate Middleton and Prince William's adorable boy Prince George in person (What? You know you thought about it!).