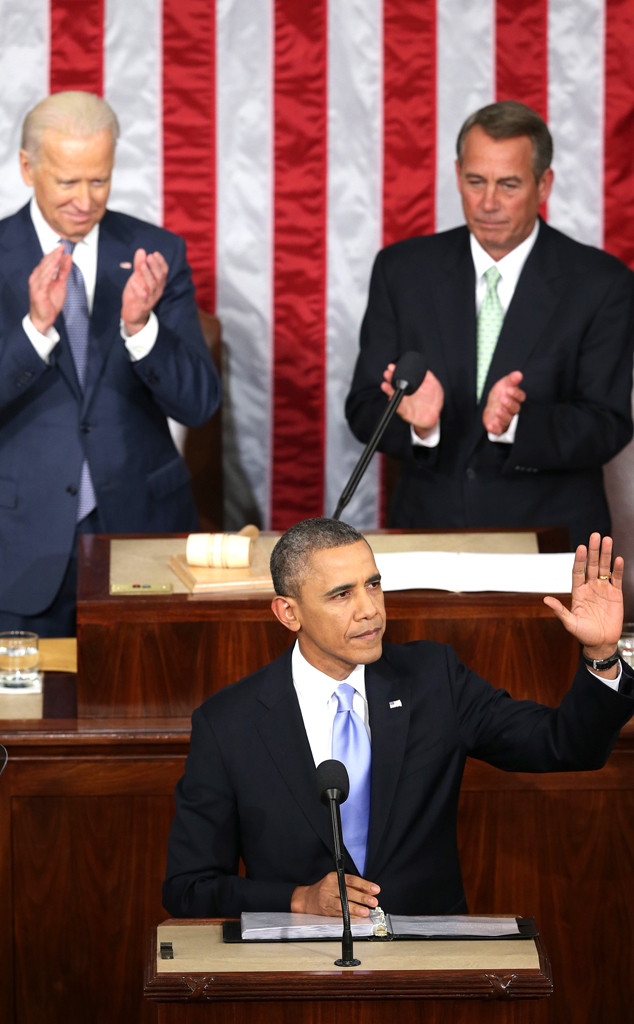 Alex Wong/Getty Images
When President Barack Obama delivers his annual State of the Union address, some members of the audience stand and applaud more than others. Some smile more than others. POTUS' message is often heard differently depending on whether the listener is Republican or Democrat.
But at least the entire Internet comes together as one to mark the occasion!
Not content with letting Vice President Joe Biden and Sen. John Boehner just sit behind Obama in various states of contentment and glee (Biden) or solemnity and skepticism (an oft tongue-in-cheek Boehner), social media is having a field day with what those suit-clad gentlemen are up to.
And who they kinda look like perched on either side of the presidnet like that. Here's a sampling: