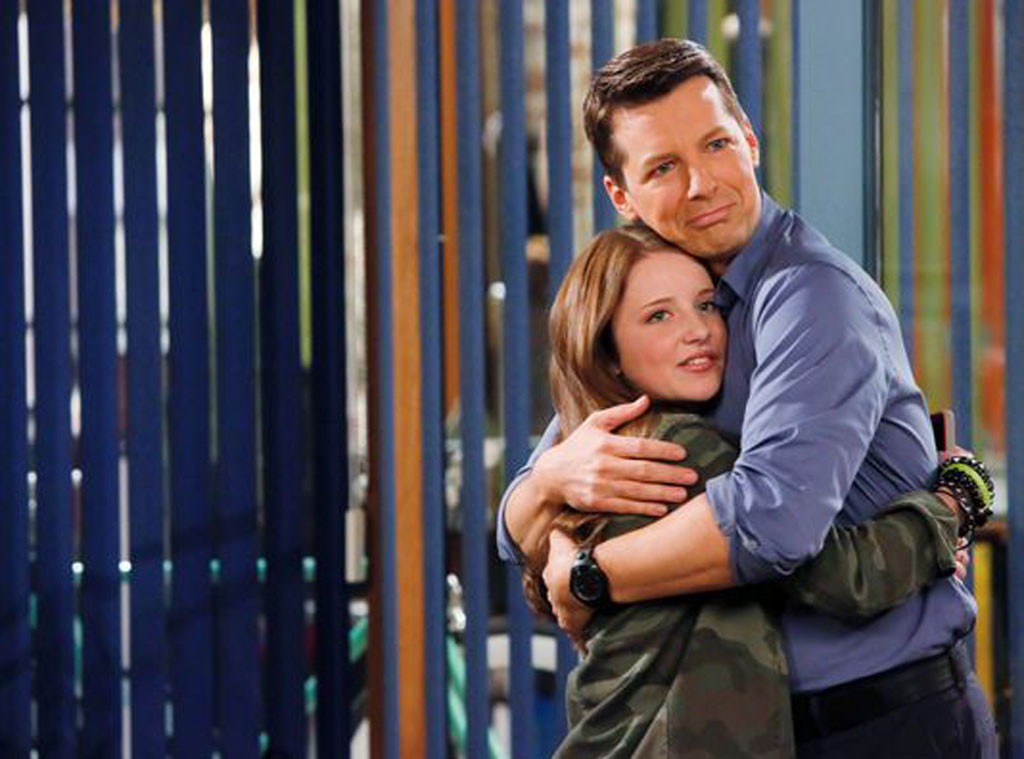 NBC
Looks like Sean couldn't save the sitcom.
Production on Sean Hayes' freshman comedy Sean Saves the World has been canceled by NBC after the Will and Grace star's return to the small screen struggled in the ratings, with its last episode bringing in just 2.6 million viewers and a paltry 0.7 rating in the all-important adults 18-49 demo.
The network confirmed to E! News that the show was canceled and production shut down.
After the news broke, Hayes took to Twitter to thanks the NBC show's cast and crew, as well as the network.
"Thanks to @SeanSavesWorld actors & crew & @NBC for a wonderful opportunity," he wrote. "Looking forward to Obama's minimum wage increase to $10/hr." He later added that he'd "never laughed harder" than he did on the show.
Star Megan Hilty also tweeted, "Thanks for all the kind words about the cancelation of #SSTW. I'm a lucky lady to have gotten to work with such an incredible cast & crew!"
Sean's production delay shouldn't come as much of a surprise, given NBC boss Bob Greenblatt's recent comments on its performance, as well as Michael J. Fox's sitcom The Michael J. Fox Show's lackluster numbers.
Noting that he liked both shows "a lot," saying "creatively, we think they're good shows," Greenblatt admitted. "We're really unhappy we can't find an audience for them in those time periods. We're still going to work hard to see what we can do on Thursday nights, but it's a real uphill battle."
Greenblatt later said the network would be more cautious in the future not to green-light projects based solely on star power. "It's hard to launch comedy even in the best of circumstances, so I guess I would say I'm more weary. It just means we have to work harder. Comedy is hard," he explained.
(E! Online and NBC are both part of the NBCUniversal family.)