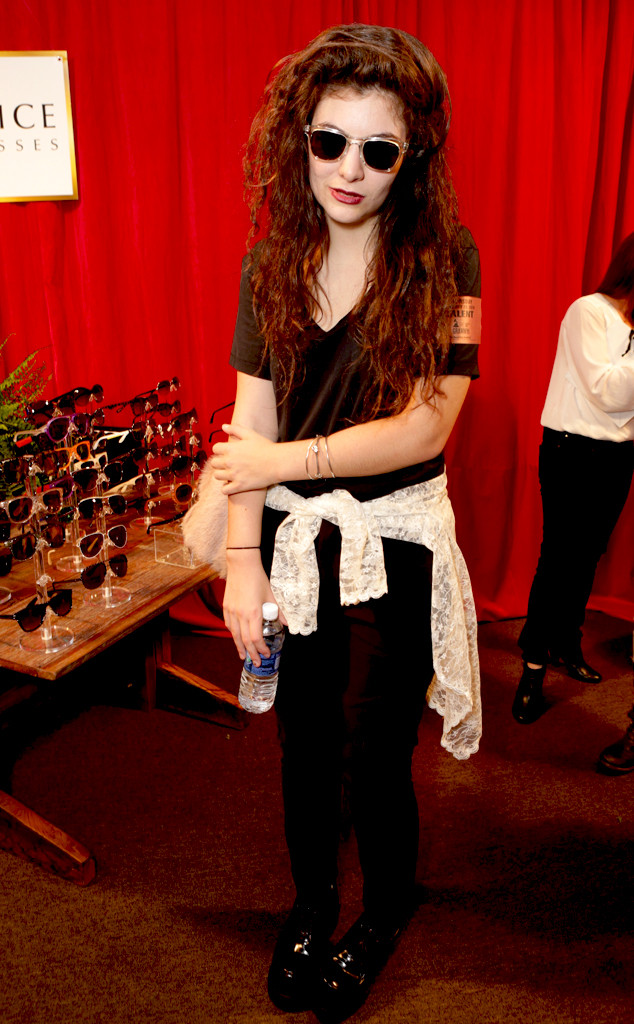 Tiffany Rose/WireImage
Lorde's star status is at an all-time high, and she's well aware.
The teenage singer found herself in the midst of a scary ordeal with paparazzi at a New Zealand airport on Tuesday, Jan. 28.
The "Royals" songstress had flown in from Los Angeles, where she was a two-time winner at the 56th Grammy Awards.
But it seems that the 17-year-old's arrival at the international terminal was frightening, to put it mildly.
"nz media almost pushed over myself and my family at the airport this morning in order to get their shots. bit of a sad welcome if i'm honest," she shared (and later deleted) on her Twitter page.