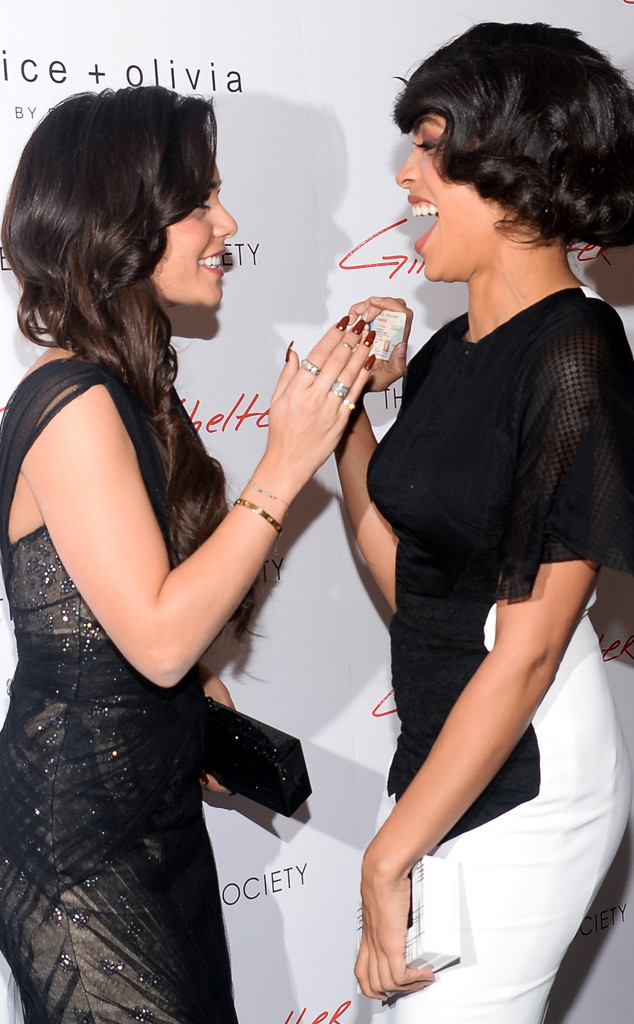 Evan Agostini/Invision/AP
Rosario Dawson to the rescue!
Vanessa Hudgens took to Twitter on Monday, Jan. 27 to share an "amazing moment" with her fans from the Gimme Shelter premiere last week, revealing how her costar happened to find her driver's license one month after she lost it.
Lucky girl!
"The amazing moment when Rosario reached into the pocket of a jacket that was loaned to her by Alice + Olivia and found my driver's license," the 25-year-old beauty posted on both her Twitter and Tumblr page. "(I borrowed the jacket a month ago and it's just been sitting in the pocket waiting to be returned back home to me) #CRAZYBANANAS!!!! #crazytiming #thankgod lool"