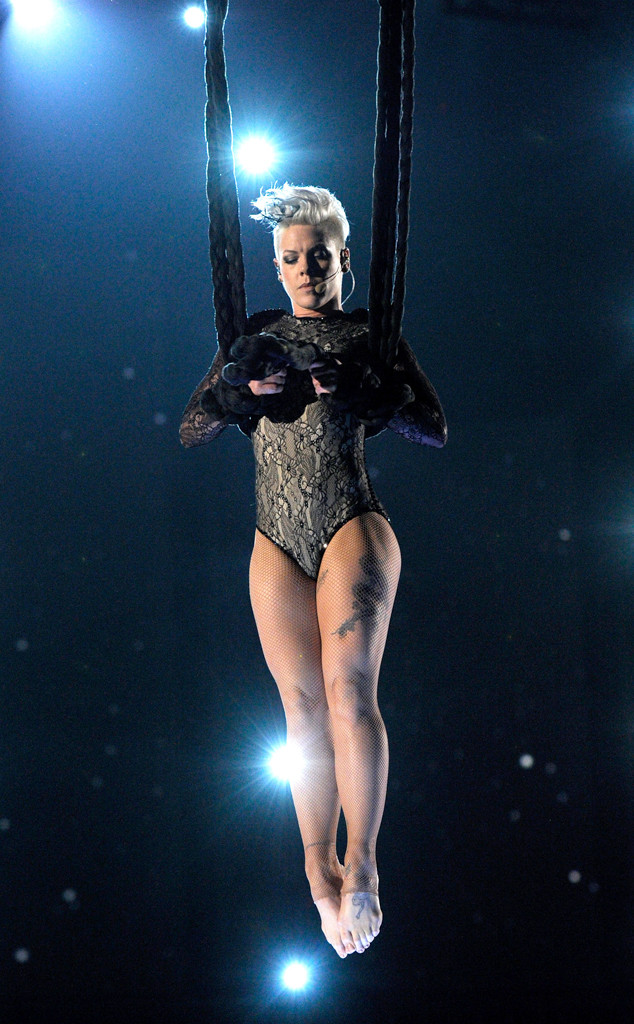 Kevork Djansezian/Getty Images
Thanks to another specular performance by Pink at the Grammys, aerial workouts promise to be a huge trend this year. But before you go Googling the closest gymnastic center, there are a few other ways to indulge in a bit of high-flying fitness without balance beams or vaults.
In fact, Pink's trainer Dreya Weber suggests anti-gravity yoga as a jumping off point. "Anti-gravity yoga is a gentler approach to aerials in which you can do all the moves without needing a tremendous amount of upper body strength, but allows you to develop strength," she shares with E! News exclusively.