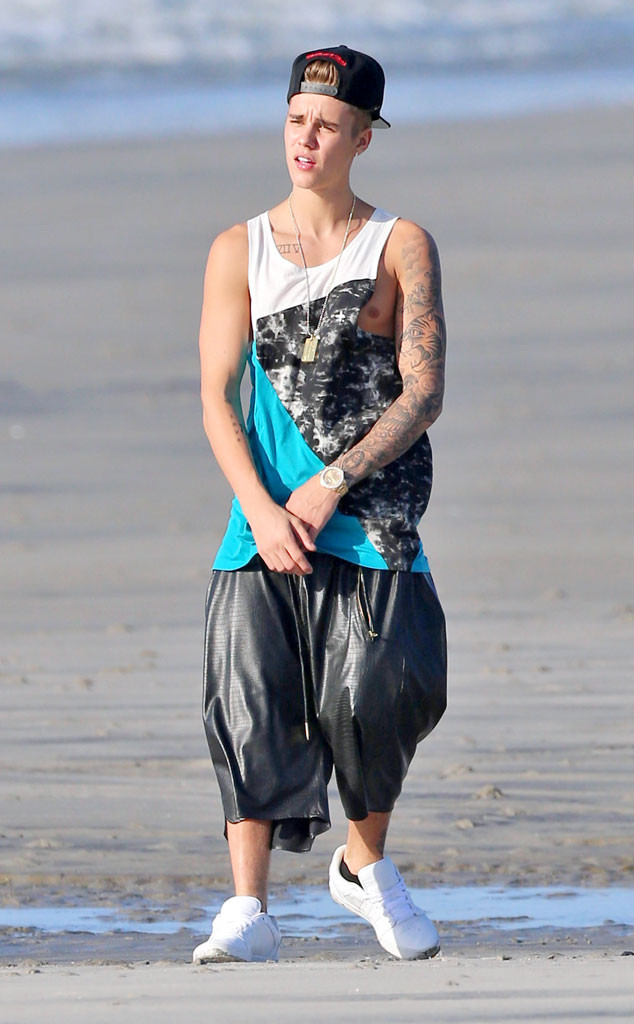 Splash News
Justin Bieber, that nice Canadian kid you were best friends with in middle school then he went on a world tour and when he came back he wouldn't wear a shirt and he was totally weird and we guess now he smokes weed and drag races, has made some questionable fashion choices in his life.
Not the least of which are these shorts. What the f--k are these shorts?
We have so many questions about these baggy leather shorts. First of all, why are you wearing baggy leather shorts? Comfort? Wouldn't regular shorts be more comfortable? Style? No. The functionality? You're at the beach and we doubt these double as a baggy leather swimsuit.