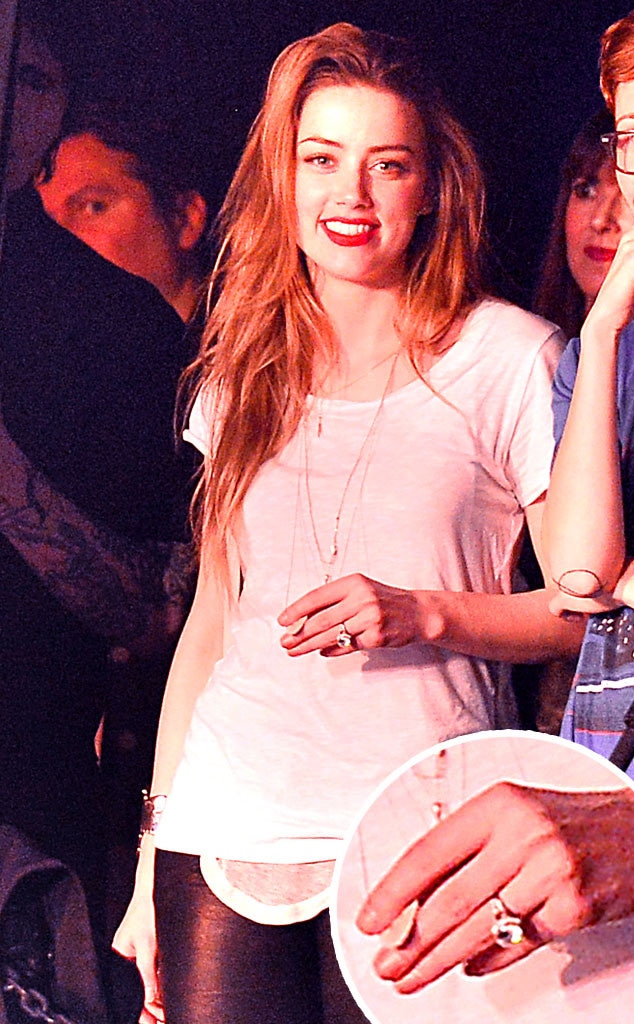 Sharpshooter Images / Splash
Bling bling!
Newly engaged Amber Heard was all smiles while watching fiancé Johnny Depp perform at a private charity event in Anaheim, Calif., and for good reason.
Of course, being head over heels in love will bring a smile to anyone's face, but a gorgeous diamond ring certainly helps, too!
We tapped Zaven Ghanimian, marketing director of Simon G. jewelry, to get an expert's opinion on Heard's heavenly bling. 
"This looks like a 5-carat ring. I can't tell the shape or color of the ring or the stone from the picture," he assessed of the impressive piece.
"If we assume it's a white oval diamond in the five carat range, the price would be between $78,000 to $100,000." he told us.
Wow, some girls have all the luck!
Congrats Amber and Johnny—we couldn't happier for you two lovebirds!