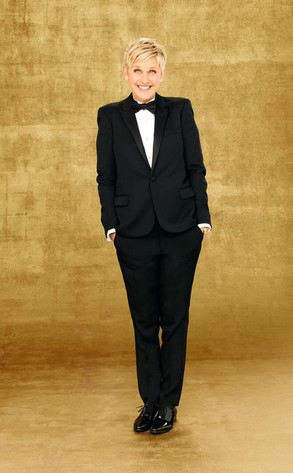 Twitter
Ellen DeGeneres has a lot to say and not a lot of time to say it!
The 56-year-old comedienne filmed a 15-second video to promote the 86th Annual Academy Awards, airing live on ABC on Sunday, March 2. Much to her chagrin, the orchestra interrupted her spiel. "I just want to thank the Academy for asking me to host the Oscars again," the funny lady said as the music grew louder. "It's an honor for me to host the second time…and I love you all! Thank you so much!"
An extended trailer was released in December 2013 and featured DeGeneres dancing in the streets.
DeGeneres earned a Primetime Emmy Award nomination for hosting the 2007 Oscars. The Louisiana native takes the reigns back from Seth MacFarlane, who emceed the star-studded event in 2013.