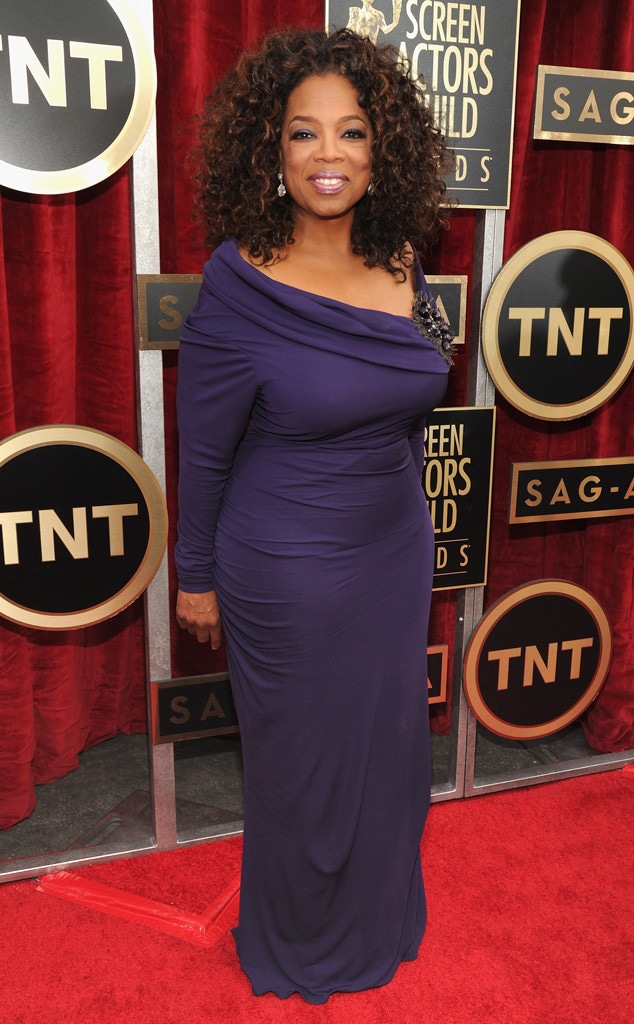 Kevin Mazur/WireImage
The party's off!
E! News has learned that Oprah Winfrey has canceled celebrations for her upcoming 60th birthday.
The media mogul was slated to have a blowout bash "but the guest list was getting out of control so she decided to cancel," a source tells us.
But it seems like she already rang in the special occasion with a little help from Soul Cycle.
Sure, it's not exactly a swanky, black-tie affair, but Oprah looked like she had the time of her life in the spinning class.
She and several of her closest friends (OK, like 50 pals) stopped by the West Hollywood outpost on Friday, Jan 24.
"I just had the best birthday experience ever at SoulCyle," the sweaty birthday girl explained in a video she posted on her Instagram after the class.
A source told E! News at the time that everyone in the class wore blue shirts with "Happy Birthday Oprah" written in big green letters.
Instructor Angela Davis made sure to include many of Oprah's favorite songs during the 45-minute workout.
Oprah's bestie Gayle King spoke with E! News about what she was thinking of getting her for her birthday.
"It's not like Oprah needs anything, but she loves all things, books…and she's a fan of cashmere. She has everything, but I don't care who you are, everybody likes a present."
So what will Wednesday bring the soon-to-be 60-year-old?
"She's still trying to figure out what's the best way to celebrate," King explained.
Happy birthday, Oprah!