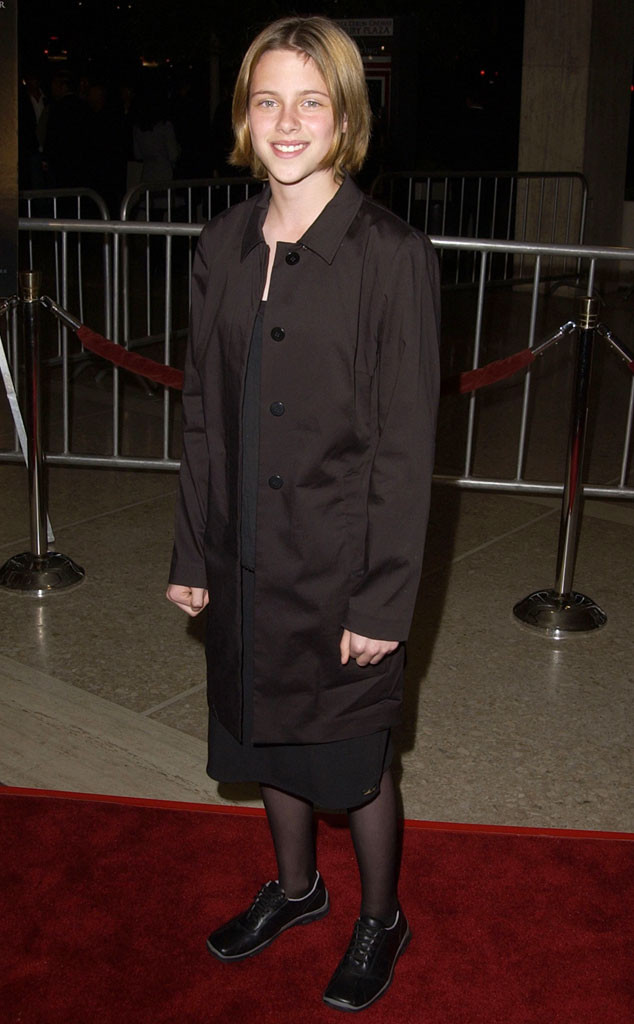 SGranitz/WireImage
Kristen Stewart is used to walking the red carpet after four years of Twilight premieres, but she wasn't always so confident making appearances at high-profile events. Seeing photos from her grand debut at the Panic Room premiere in March 2002, for example, makes Stewart's skin crawl.
"It's like a popular image to show from when I was younger, you know, like, 'She was a kid!'" she tells Marie Claire UK. "I look at that and I'm like, 'Oh... my... gosh.'"
"I had like these baby hairs and I was being weird about them, so I was like, 'I'm just gonna cut them off.' And I had like these little things poking out from under my hair and behind my ears, and a ridiculous outfit. I did not know how to get dressed up at that age at all—I didn't even know what I liked," Stewart said of her 12-year-old self. "It's just funny to see like that goofy kid version – [because] when I should really be looking at old school photos, I'm looking at a red carpet photo."