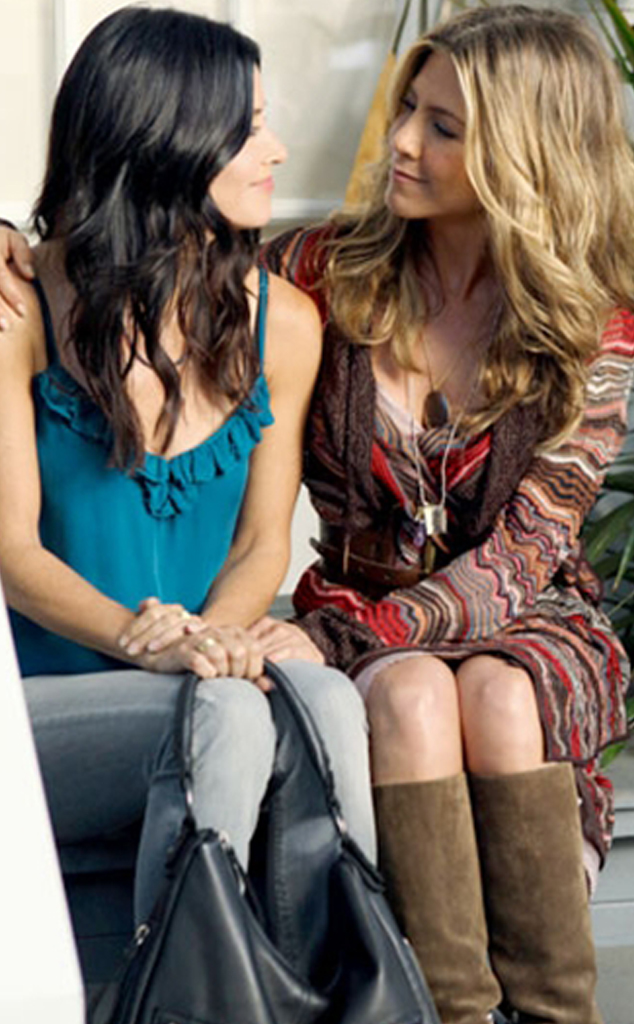 ABC/KAREN NEAL
Best Friends forever!
In the February 2014 issue of More, Jennifer Aniston praises cover girl Courteney Cox for being a grounding force in her life. "There's absolutely no judgment in Court," Aniston, 44, tells the magazine. "You'll never feel scolded. She's extremely fair, ridiculously loyal and fiercely loving."
Cox provided comfort for the actress during some of the more difficult chapters of her life. "I've slept in her guest bedroom a lot," Aniston admits, though she declines to go into specifics. "Without giving away too much of my private stuff, all I can say is she's been there for me through thick and thin."