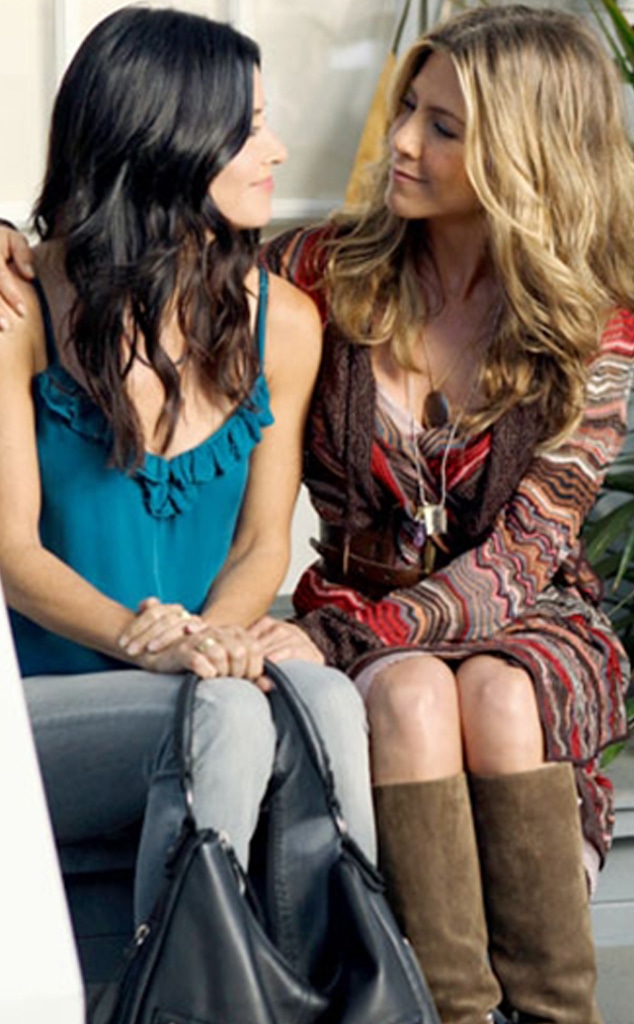 ABC/KAREN NEAL
Best Friends forever!
In the February 2014 issue of More, Jennifer Aniston praises cover girl Courteney Cox for being a grounding force in her life. "There's absolutely no judgment in Court," Aniston, 44, tells the magazine. "You'll never feel scolded. She's extremely fair, ridiculously loyal and fiercely loving."
Cox provided comfort for the actress during some of the more difficult chapters of her life. "I've slept in her guest bedroom a lot," Aniston admits, though she declines to go into specifics. "Without giving away too much of my private stuff, all I can say is she's been there for me through thick and thin."
©Simon Emmett for More magazine 2014
Lisa Kudrow has similarly kind words for Cox, 49. "There's no agenda. There's no guile. There's no game. You can trust her completely and fully," she says. "Whether I see Courteney every week or once a year, it doesn't matter. I know who she is, and I know where I stand."
Aniston and Cox have been in each other's lives since Friends premiered on NBC in 1994. Though the show ended after 10 seasons, their professional relationship endured. In the past seven years, Aniston guest starred in Cox's FX drama Dirt and her ABC sitcom Cougar Town (which has since moved to TBS).
Though the BFFs teamed up with Matthew Perry for a scripted bit on The Ellen DeGeneres Show in May 2013, a full-fledged Friends reunion seems unlikely. "Doing that little bit with Matty and Court yesterday was...we were very nostalgic and miss working together," Aniston admitted to host Ellen DeGeneres. "We miss each other, and it's a great thing to go back to your family like that."