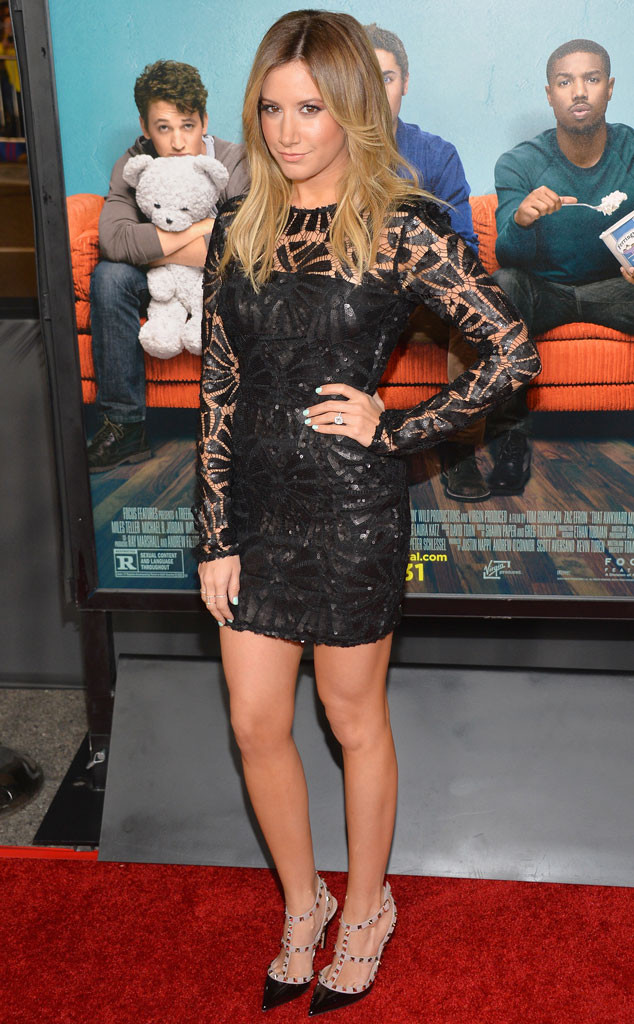 Michael Buckner/Getty Images
If you're going to have an awkward moment, what better place to have it than at the premiere of a movie appropriately titled That Awkward Moment, right?
That's just what happened to Ashley Tisdale, who was on hand at the Regal Cinemas at L.A. Live in Los Angeles, to support her friend and former High School Musical costar Zac Efron at a screening of his latest flick on Monday, Jan. 27.
Upon her arrival, the 28-year-old actress, decked out in a beautiful black sequined mini dress, graciously posed for pictures on the red carpet.