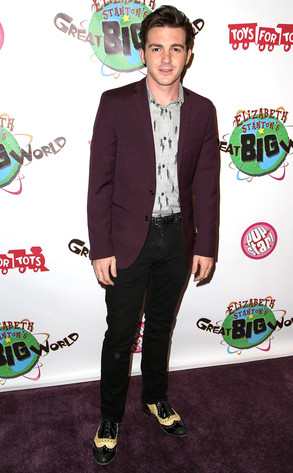 Chelsea Lauren/WireImage
Drake Bell apparently isn't fazed by Justin Bieber's fans.
Though he caught all sorts of heat for calling the teen pop star "talentless" after Bieber's home was raided in connection with a neighbor's accusation that Bieber had egged his house, Bell hasn't changed his tune following the singer's arrest for alleged DUI.
In fact, he's cranked his tune up to 11!
"...become a part of the movement!!!" Bell tweeted today, along with a link to the inevitable "We the People" petition, created last Thursday, encouraging President Obama to have Bieber deported back to his native Canada.