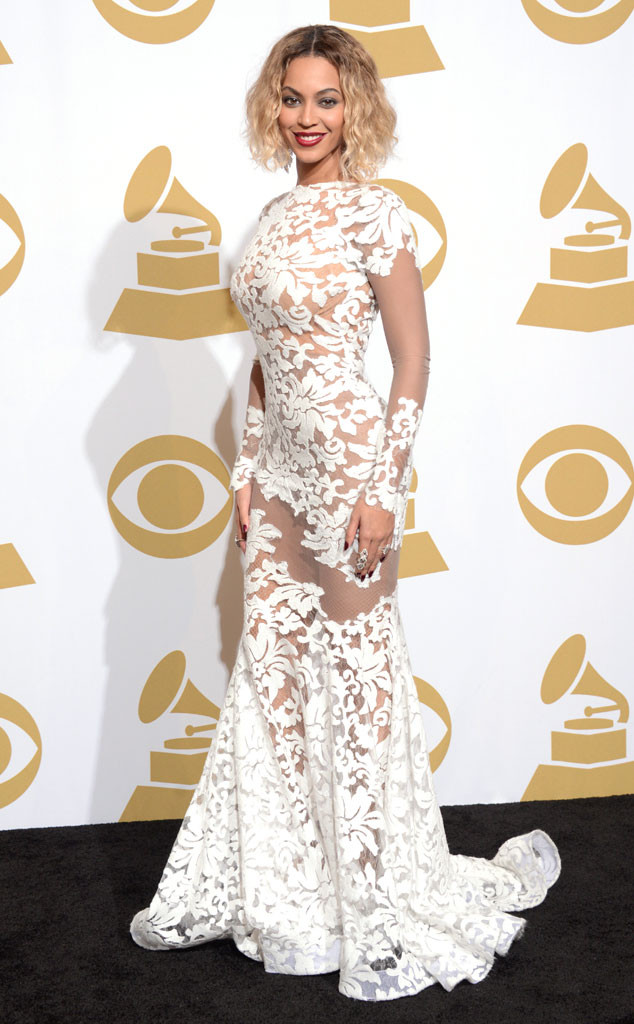 Dan Steinberg/Invision/AP
Viewers weren't even done thinking about Beyoncé's ultra-sexy bodysuit from her racy opening performance at the 2014 Grammy Awards before they were introduced to yet another revealing outfit by the star.
Bey showed off a perforated, white-hot gown by Project Runway's Michael Costello, that only covered up the naughtiest bits of her bod. And now, Costello dishes the details on designing the singer's gown for music's biggest night to E! News.
"It was incredible! We didn't have any of her sizes or measurements," Costello tells us. "The dress was just made to fit a sample mannequin. It's smaller than a size 4. She is tiny! That dress is at least a 2/4. She looks amazing. I just love the way it all came together. Ty [Bey's stylist] knew it was going to fit."