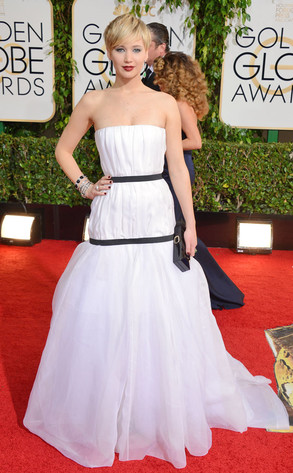 Jordan Strauss/Invision/AP
If only we could have gotten a glimpse of Jennifer Lawrence's face at that moment.
The funnygal and her Hunger Games costar Liam Hemsworth decided to take a break from shooting their next films, Mockingjay Part 1 and 2, and instead joined some of their pals from the set for a night on the town while in Atlanta.
A source confirms to E! News that J.Law and the group were at The Bookstore Pub over the weekend. "They were there Saturday night, went across to MJQ Concourse club afterwards," the insider tells us, and adds, "They've been there in the past, too."