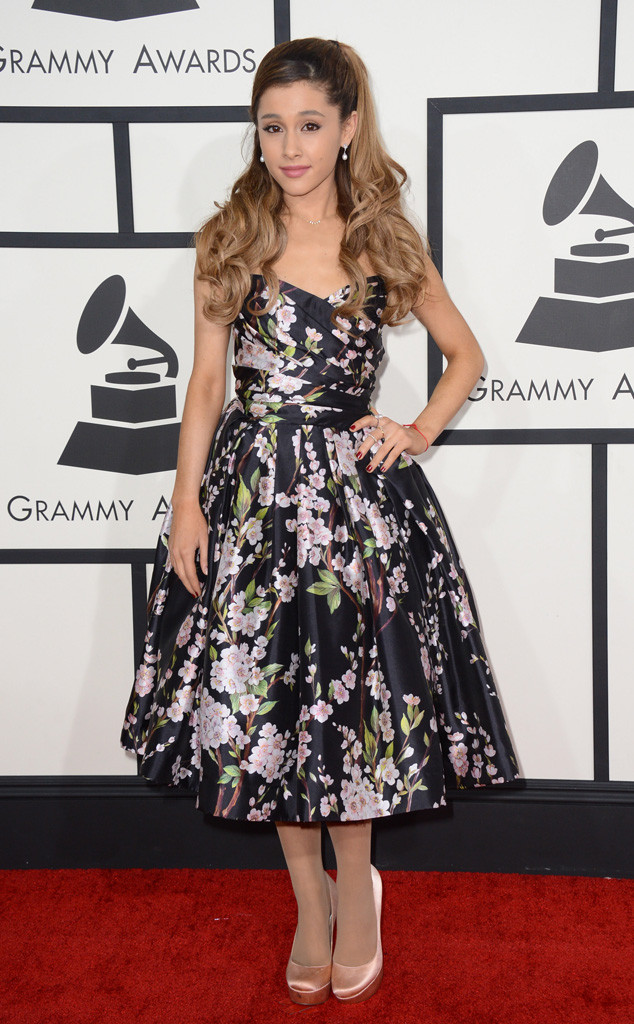 Jordan Strauss/Invision/AP
Ariana Grande was almost bullied off the Grammys red carpet.
The songbird had a bit a of a "freak out" when she arrived at the Staples Center yesterday afternoon, sources exclusively tell me.
Grande, 20, was seen practically in tears as her handlers buzzed around trying to get the situation under control.
So what happened?
Turns out a blogger took to Twitter to slam Grande for for how she looked.