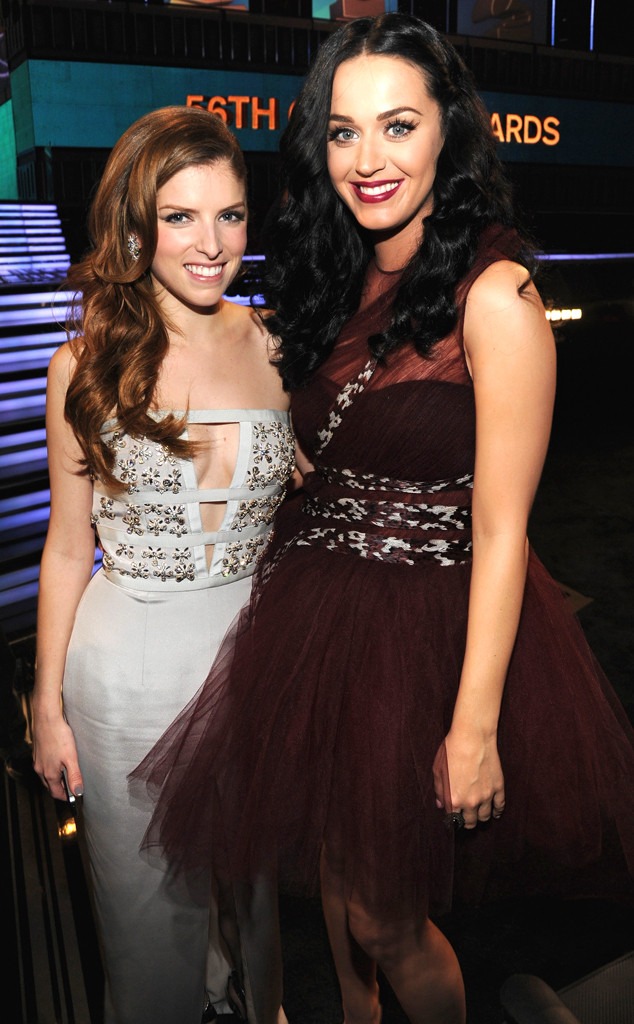 Kevin Mazur/WireImage
Anna Kendrick is feeling the affects of last night's Grammys fun!
The 28-year-old actress took to Twitter earlier today to reveal she may have partied a little too hard last night with pals John Mayer and Katy Perry. "You know you're hungover when you brush your teeth with your sunglasses on," Kendrick wrote this morning.
As our readers know, after last night's Grammys show, Kendrick hit the Universal Music Group Post-Grammys bash in downtown L.A., where she partied with Perry and Mayer.
During the event, Kendrick chatted with Perry and Mayer and hung out with Perry's assistant Tamra Natisin. Things got wild around 11 p.m. when Tamra and Kendrick began taking chugs of champagne from a bottle at their table as Mayer took photos of them. Kendrick and Tamra had some more chugs before hitting the dance floor to bust moves to songs like "Happy" by Pharrell Williams and "Tom Ford" by Jay Z. Kendrick even rapped along to "Tom Ford' while shaking her thing!
Today wasn't all about her hangover though. The Pitch Perfect star also relived getting to meet Beyoncé during the live telecast!
"Fangirl of the year," Kendrick tweeted along with a pic of them talking.
Too cute.