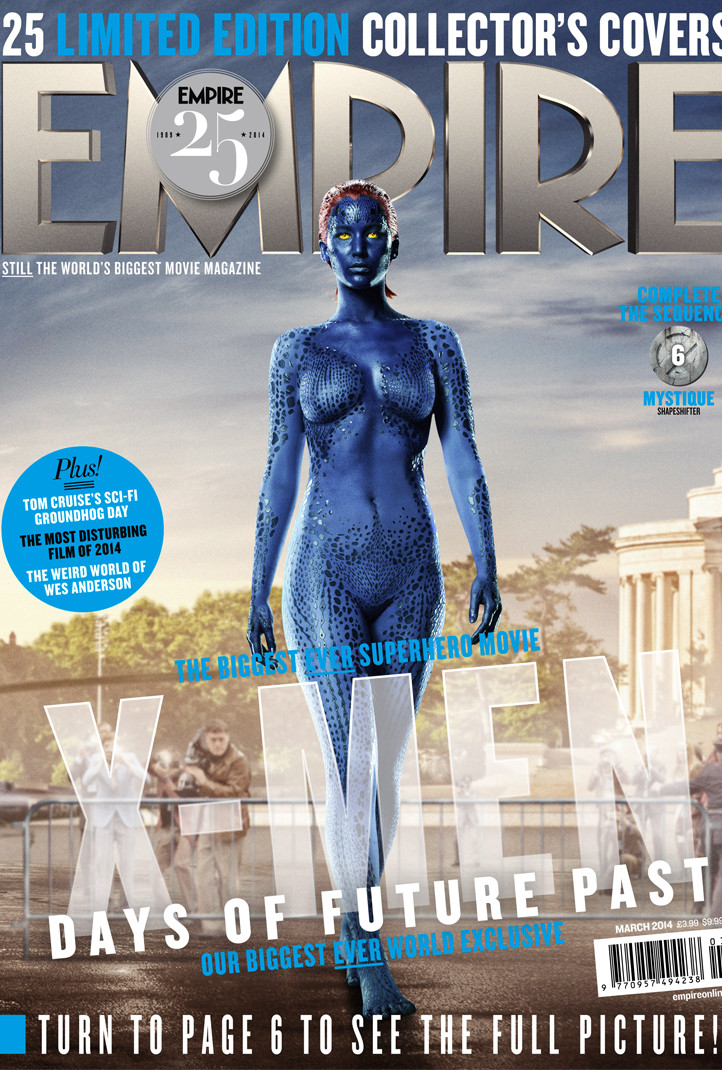 Empire Magazine
Jennifer Lawrence proves that she can pull off anything!
The 23-year-old Oscar winner graces the cover of Empire magazine, covered in nothing but blue body paint. Her incredibly toned figure is on full display as she channels the mutant shapeshifter Mystique from the upcoming X-Men sequel, Days of Future Past.
The actress endured seven-hour makeup sessions to get into character each day but all that work was not in vain. She looks hot!
And get excited, folks, because her cover is just one of 25 that the magazine will release for its March issue! The others will feature costars Michael Fassbender, Hugh Jackman, James McAvoy, Nicholas Hoult, Halle Berry and Evan Peters, among others!