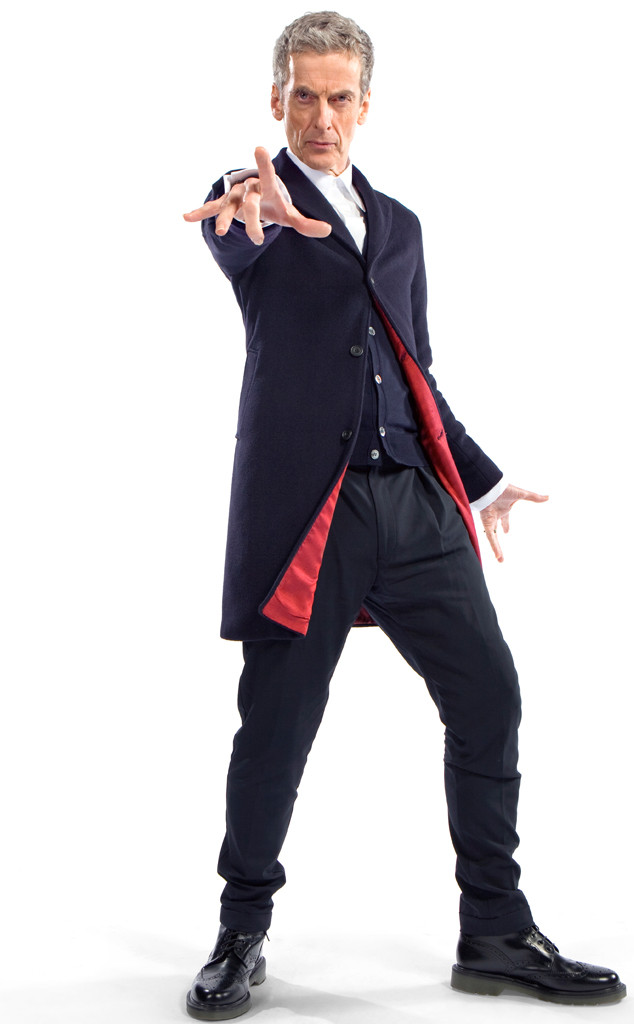 BBC America
"New Doctor, new era, and of course, new clothes. Monsters of the universe, the vacation is over—Capaldi is suited and booted and coming to get you!"
We couldn't have said it better ourselves, Steven Moffat. Finally, Who fans, we've got the first look at the actual costume Peter Capaldi will wear when he finally takes his turn as the Doctor later this year, and it's a far cry from Matt Smith's adorably ragged hipster garb. Gone are the bowtie, the short pants, the tweed, and that trademark floppy hair. Instead, Peter Capaldi's Doctor (along with Doctor Who costume designer, Howard Burden) seems to have both visited an upscale department store and a tailor in the search for the perfect outfit.
We're thinking perhaps showrunner Steven Moffat saw the success of the blue wool coat of another one of the famous characters he's currently the boss of, and we can already imagine that bright red lining whipping around magnificently as the Doctor rushes to save the day. Capaldi looks positively crisp in a stark white, fully buttoned dress shirt, dress pants, and a navy cardigan, like a TV businessman who has a mansion and three grown children who should all be doctors (or Doctors?).