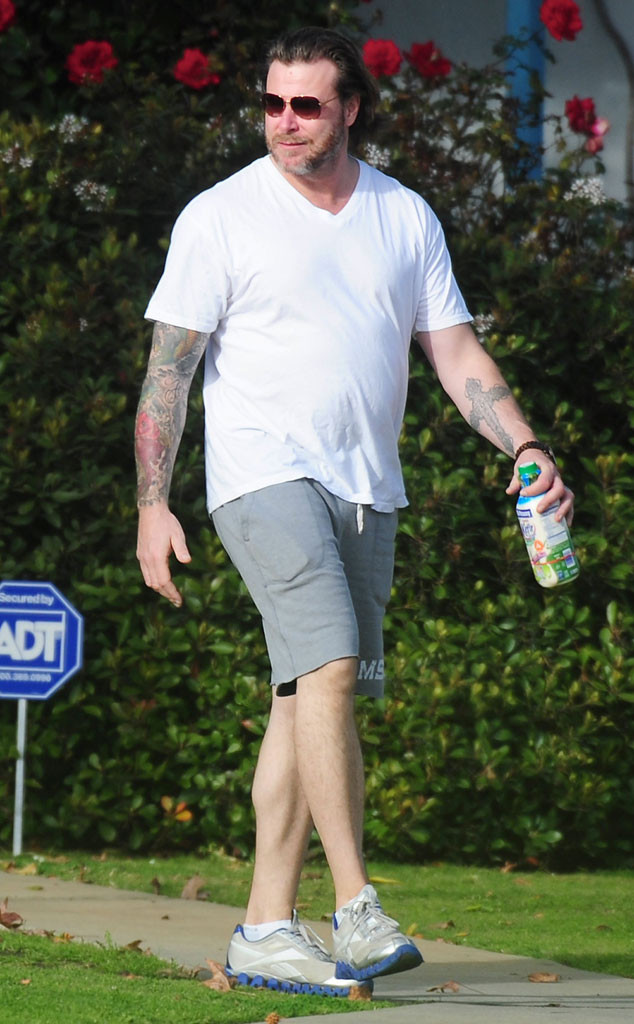 Interstar/NPG.com
Dean McDermott has resurfaced for the first time since he entered an outpatient rehab on Thursday, Jan. 23.
The 47-year-old father of four was photographed getting some exercise with a few fellow patients in treatment, going for an hour-long walk to lunch around the L.A.-area facility.
McDermott sported basic gray jogging shorts, a simple white T-shirt and a pair of tennis shoes for the afternoon outing, carrying a healthy juice as he worked up a sweat. The star also appeared to be wearing his wedding ring while having a stoic expression on his face.
The Chopped Canada host voluntarily checked himself into rehab late last week in order to address "some health and personal issues" following reports which claimed he cheated on wife Tori Spelling.