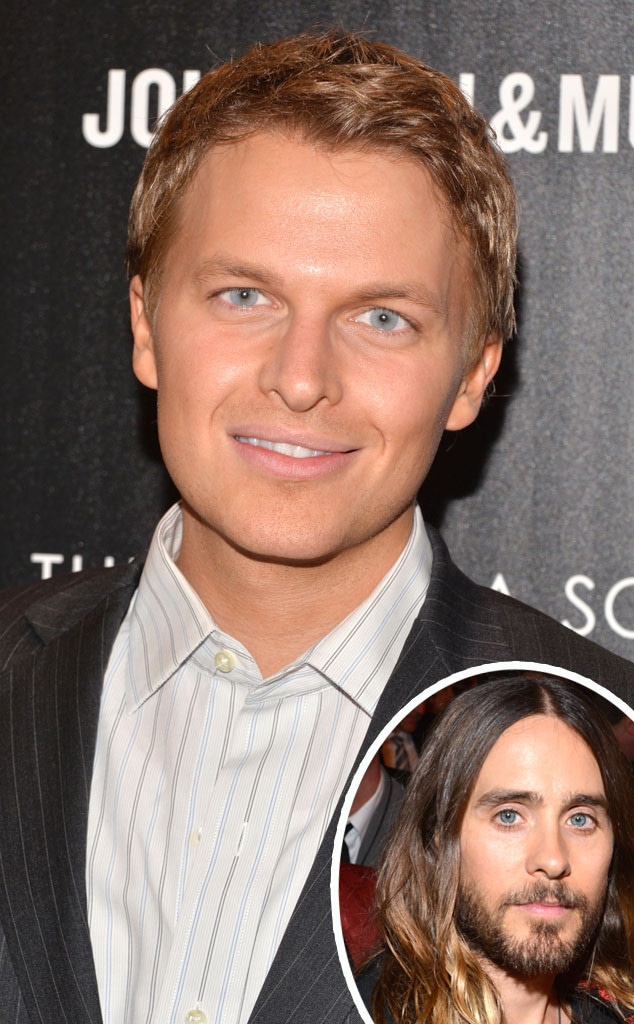 Getty Images
Ronan Farrow knows all about politics, but he's up on his pop culture, too!
The MSNBC host didn't just watch the 2014 Grammy Awards on Sunday, Jan. 26—he live-tweeted the show in his typical droll social media speak. His fave part? Beyoncé and Jay Z (obviously).
During their opening "Drunk in Love" performance, Ronan quipped, "This is actually how Beyonce conducts all her business meetings." Moments later, he tweeted what we were all thinking, writing, "I see no good reason why I'm not married to Jay Z and Beyonce."
The 26-year-old activist took jabs at Pharrell's "Hogwarts sorting hat" and joked he was "Working on growing up to be Lorde" (homeboy graduated from college at 15, so he's definitely up there with the 17-year-old "Royals" singer).  He joked about the mini-Beatles reunion of Ringo Starr and Paul McCartney, tweeting that the latter "has no idea where he is right now." He also tweeted a mock quote from Ringo that reminded fans, "I'm not dead yet."
Ronan poked fun at Bruno Mars' stature ("You can stack three Bruno Marses inside every Gloria Estefan, Russian nesting doll style"), Jared Leto's beard ("Jared Leto continues his steady ascent into being Jesus"), Ozzy Osbourne's speaking voice ("For the love of god somebody subtitle Ozzy) and Julia Roberts' attendance ("Even Julia Roberts doesn't know why Julia Roberts is at the Grammys") .
He recycled a previous tweet about Ariana Grande ("Still pretty sure Ariana Grande is a Microsoft Word font") but gave credit where credit was due, writing, "Ryan Seacrest: still more successful than you."
OK, we can agree on that one. Real talk with Ronan Farrow, ladies and gents!