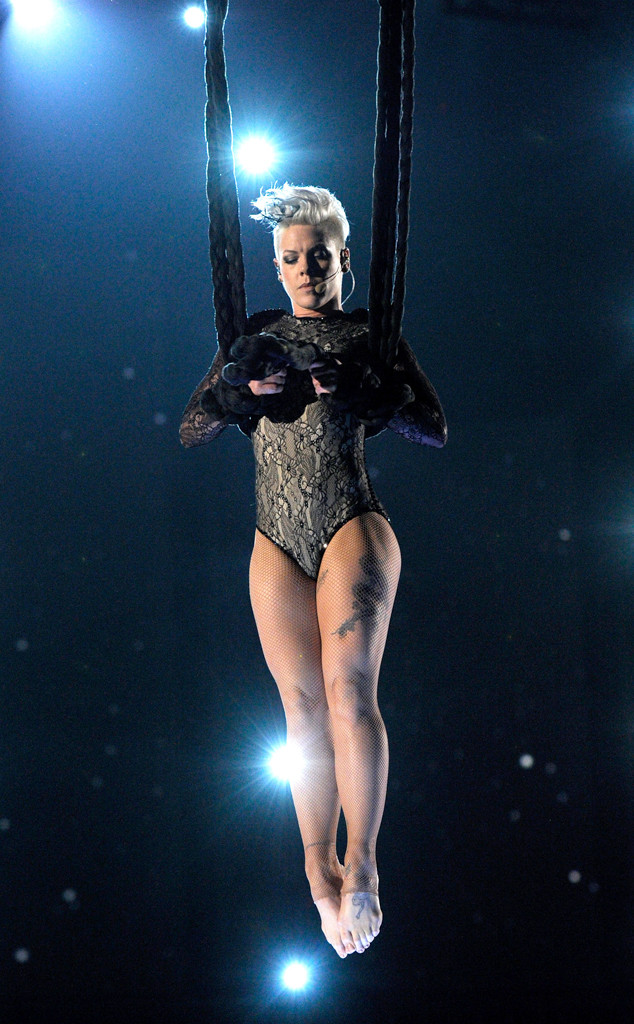 Kevork Djansezian/Getty Images
These days, it seems like we see Pink suspended in air more often than we see her standing on the ground! Seriously, the star seems just as comfortable flying through the air as she does walking.
So it was unsurprising when the "Try" singer opened her 2014 Grammys performance last night exactly how we hoped: with a jaw-dropping aerial dancing routine, which included her spinning entirely upside down. Clearly, these type of incredible physical feats require the 34-year-old singer and mom to stay in top shape.
She recently opened up to Fitness magazine about how she maintains her killer body and keeps up the energy to twirl around in the air. So if you want to look flawless in a bodysuit, take note.