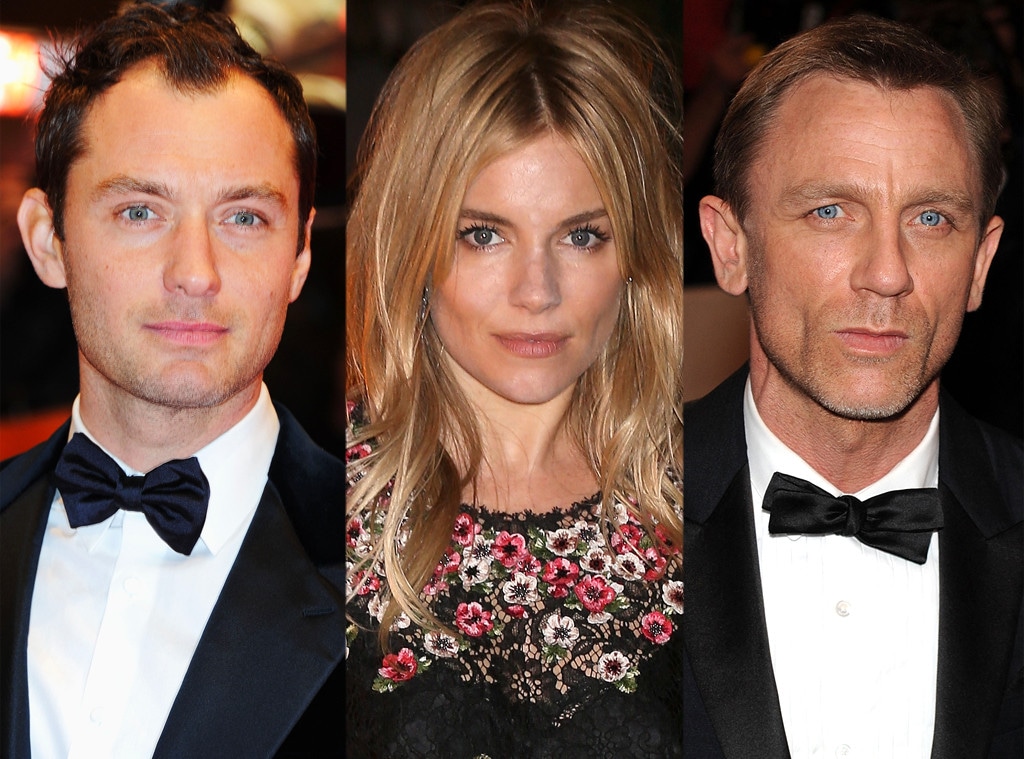 Pascal Le Segretain/Chris Jackson/Bryan Bedder//Getty Images
Jude Law attended court proceedings at the Old Bailey in London on Monday, Jan 27.
The actor is in the midst of a lengthy battle against several News of the World editors for alleged phone hacking. The 41-year-old actor was called to give evidence for the prosecution in a trial against editors of the defunct paper.
Law had an emotionally trying day on the witness stand when he was asked to discuss elements of his personal relationship with Sienna Miller—including how he handled the news of her affair with Daniel Craig.
When asked by one of the defendant's attorneys if he had been aware of his then-girlfriend cheating on him in September 2005, Law replied, "Yes…indeed I was."
The lawyer then questioned Law about a phone call he made to the James Bond actor, confronting him about the behavior and urging him to admit the affair to his girlfriend at the time, Satsuki Mitchell.
"We had known each other many, many years, so the conversation took on all sorts of turns," Law explained.
Both Miller and Craig starred in Layer Cake in 2004—neither have spoken publicly about their romantic tryst.
The testimony also shed a light—for the court and the actor himself—on who was providing information about Law to the press.
The prosecution's lawyer then asked Jude to recall when he first learned that one of his own family members had shared private details about his life to News of the World for money, to which Jude replied, "Today."
The attorney wrote down the name of Jude's relative (the paper's source) and passed it to him.
Jude reacted somberly and the court refrained from naming the person in question aloud.
This is just the latest in the seemingly never-ending phone-hacking saga between some of the world's most famous faces and Britain's news media.
The trial, which began in October, is set to last until at least May.