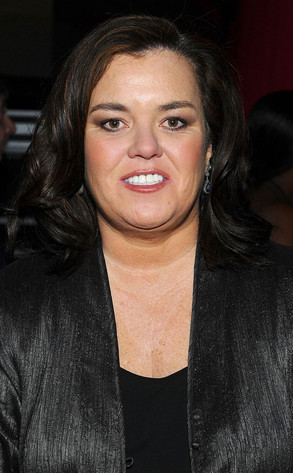 Jamie McCarthy/Getty Images
Now this is must-see TV: Rosie O'Donnell is returning to The View, albeit briefly, next week.
The former moderator will return to the show for the first time since she left the program in 2007 on Friday, Feb. 7. "I have great affection for Rosie and we have remained in contact through the years," executive producer Barbara Walters tells E! News in a statement. "I am happy to welcome her back to the program. She is always a lively and engaging guest and a part of the show's successful history."
"Lively and engaging" doesn't begin to cover it. During her eight-month stint on The View, O'Donnell often clashed with guests (including Donald Trump) and stirred up controversy with conservative political pundits.