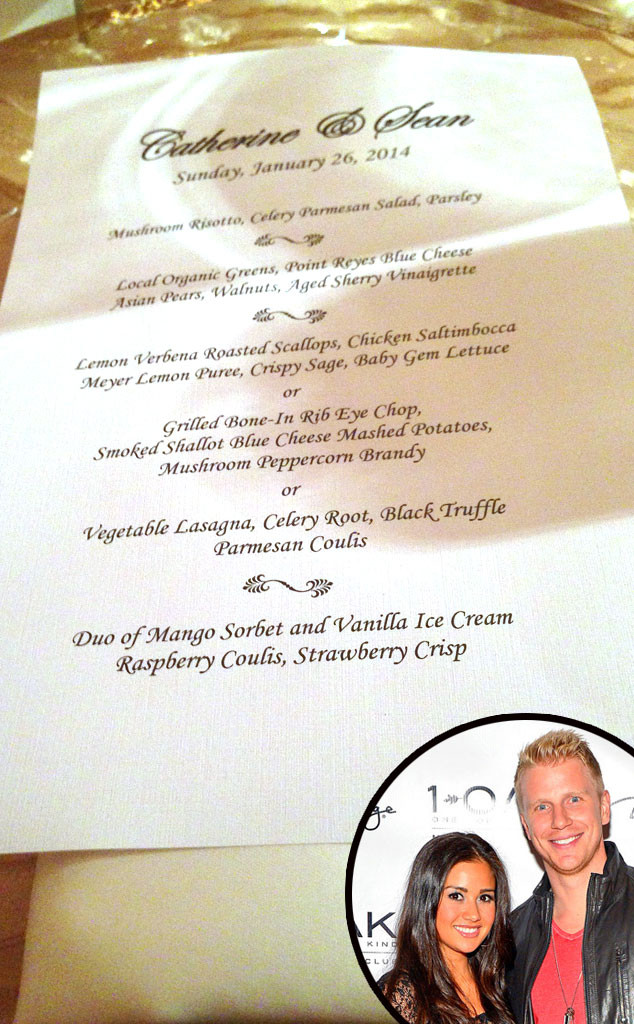 When it came to wedding details, Sean Lowe and Catherine Giudici didn't miss a beat!
The adorable couple from The Bachelor tied the knot tonight at the Four Seasons Resort The Biltmore in Santa Barbara and spared no expense when it came to creating a heavenly ambiance for their big day.
We scored an exclusive sneak peek at their wedding menu, and from the looks of things, it was downright delicious!
Guests were served a savory mushroom risotto to start, followed by a salad featuring juicy Asian pears, walnuts and blue cheese as accoutrements.