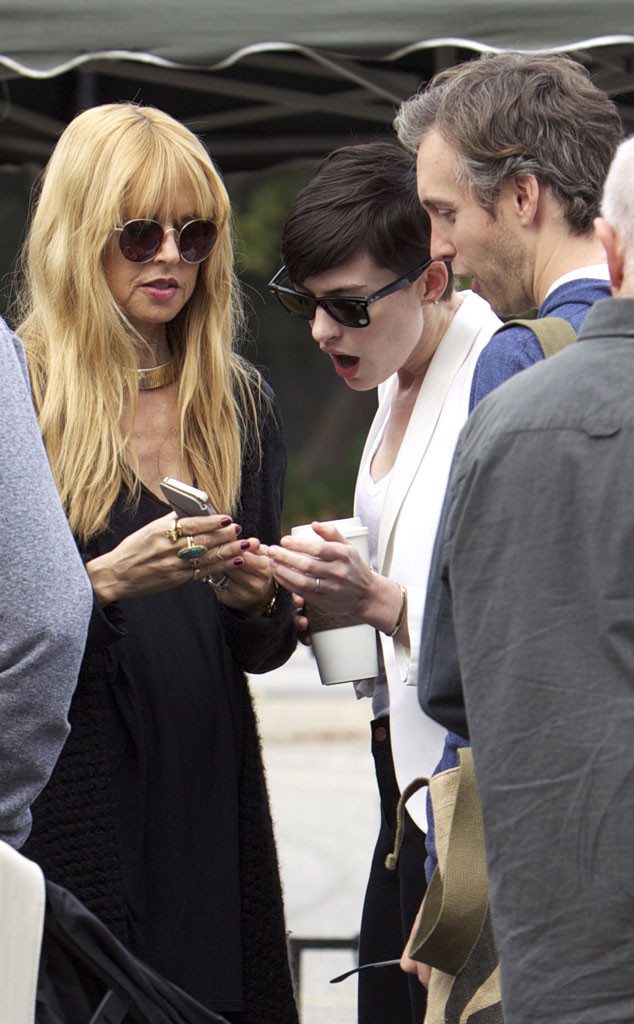 VALPO NNEWs/WENN.com
Anne Hathaway and Rachel Zoe may not be trading style secrets anymore, but it looks like they still have a friendly relationship.
Days after news surfaced that the Oscar-winning actress had parted ways with her longtime stylist after a 10-year working relationship, the duo was spotted chatting at the Beverly Hills Farmers Market Sunday.
Hathaway and Zoe seemed to be more than happy during their reunion, with the mom-of-two showing Hathaway a photo in her phone that caused the brunette beauty to gasp in delight.
Hathaway and Zoe's husbands were both in tow on their day out, with Berman pushing his and Zoe's baby boy, Kaius , in a stroller.
A source told E! News the duo's fashion relationship isn't totally over just yet though.