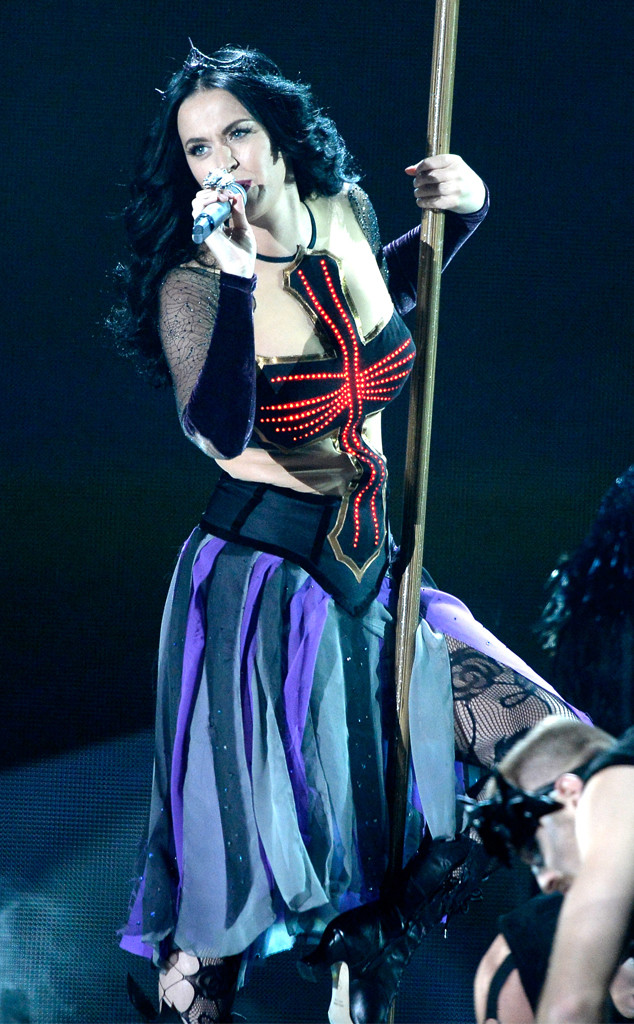 Kevork Djansezian/Getty Images
Katy Perry may just be one of the sexiest witches of the west.
The pop singer took the stage for the 2014 Grammy Awards in Los Angeles tonight, and followed through on what she teased to E! News during the red carpet earlier tonight. When asked about her performance by Ryan Seacrest, Katy told viewers that it'll be "spooky" and "dark," and that's exactly what it was.
But what she failed to mention was that it was going to be so sexy!
Perry, who sang her latest hit "Dark Horse" featuring Juicy J, took on the role of a dark witch. But along with casting love spells, she also twerks and knows how to work a pole witch's broom.