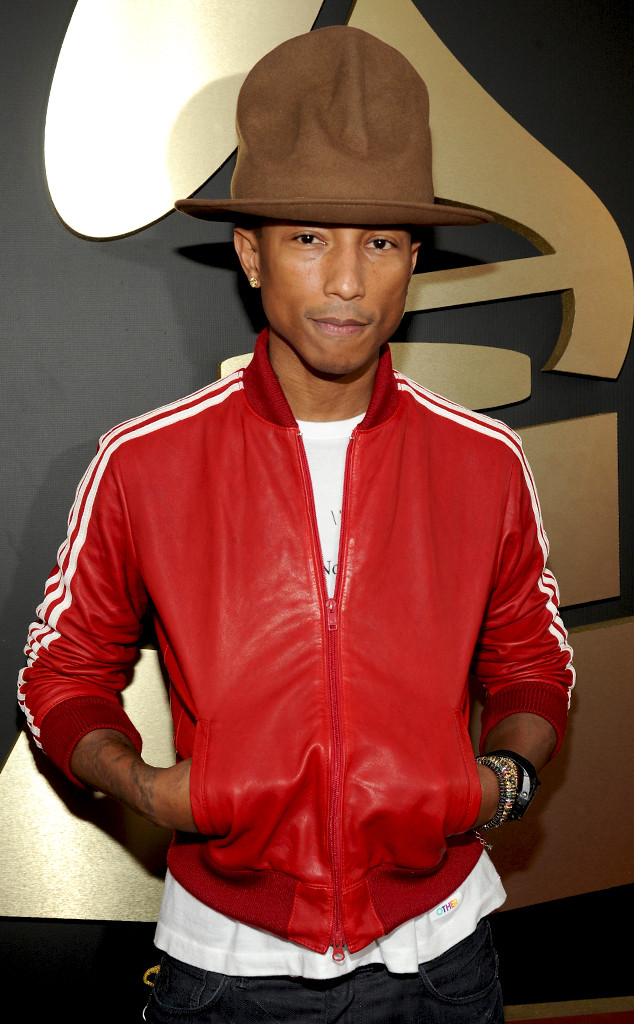 Damn, Pharrell. That's a big ass hat!
That's basically what everyone thought, said out loud and/or tweeted when Pharrell Williams hit the red carpet at the 2014 Grammys. It kind of looked like a Canadian Mountie hat, if a Canadian Mountie hat was about 92 percent larger and 81 percent poofier. Hey, if he wins, at least he'll have a place to put that Grammy trophy. He could probably fit six of them in there.
And because we live in the world of the Internet, not more than 30 minutes after Pharrell made his walk down the carpet with his date the hat, someone made a Twitter account for that thing on top of his head.