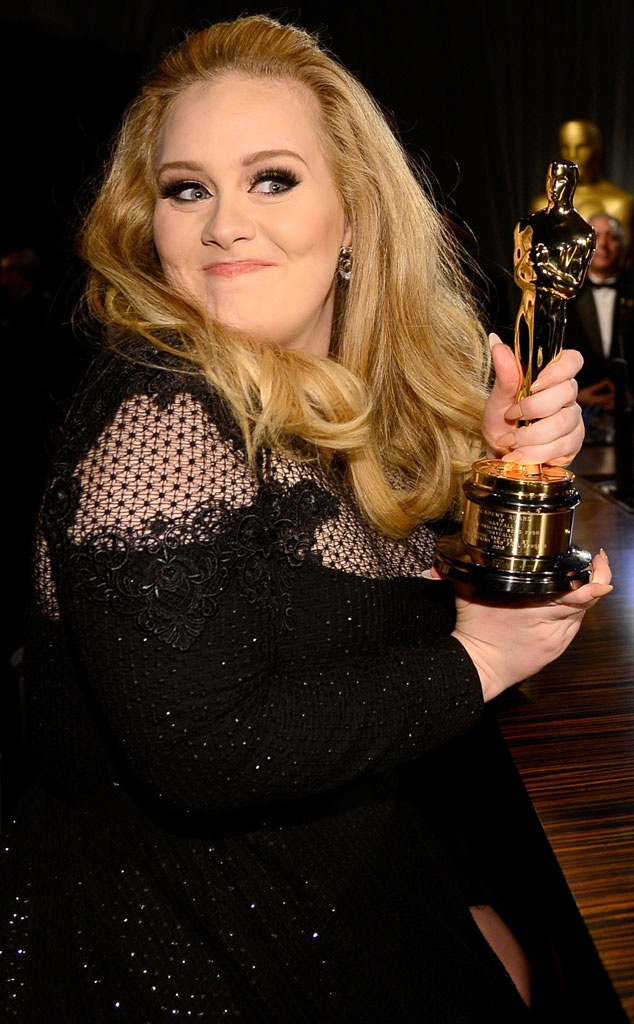 Kevork Djansezian/Getty Images
Congratulations, Adele!
The Brit just earned her tenth Grammy after she took home the award for Best Song Written for Visual Media for her hit "Skyfall."
The track was the theme song for last year's hit James Bond film and has been a smash success from the get-go.
Adele already won an Academy Award and the Golden Globe for the dramatic ballad last year. (A bit of nerdy trivia for all you Bond fanatics out there, the "Skyfall" award was the first time in over 30 years that a James Bond tune has earned an Academy Award. Nicely done!)
The "Rolling in the Deep" singer wasn't present at this year's Grammy Awards but instead gave a short version of an acceptance speech via Twitter.
"Wish I was there! Thank you for the grammy! (My 10th one! Whhaaa?) Have a wonderful night. I'm in bed, now feeling very restless x," she wrote to her fans.
Considering that the hit songstress is currently working on upcoming music, we'll let her absence at the Grammys slide.
Her producer, Ryan Tedder, opened up last year about how Adele's voice "sounds even better than before" and that fans will be astounded by her new material.
We can't wait!