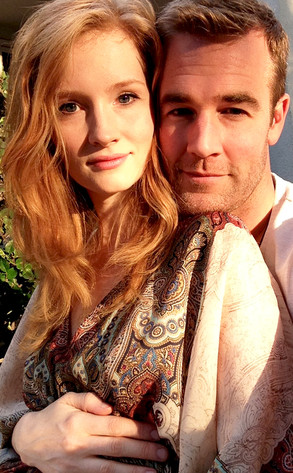 Kimberley Van Der Beek
James Van Der Beek's baby life just got even bouncier.
The star of the upcoming Friends With Better Lives and wife Kimberly welcomed a daughter last night, their third child together.
"Outnumbered by kids, outnumbered by girls, outlandishly grateful and thrilled... Watch out world, VDB baby #3 made her debut last night :)" the actor tweeted this afternoon.
He and Kimberly, whom he married in 2010, announced back in August that they were expecting again.
Van Der Beek's rep confirmed that their baby girl arrived via natural home birth, weighing 7 pounds, 8 ounces.