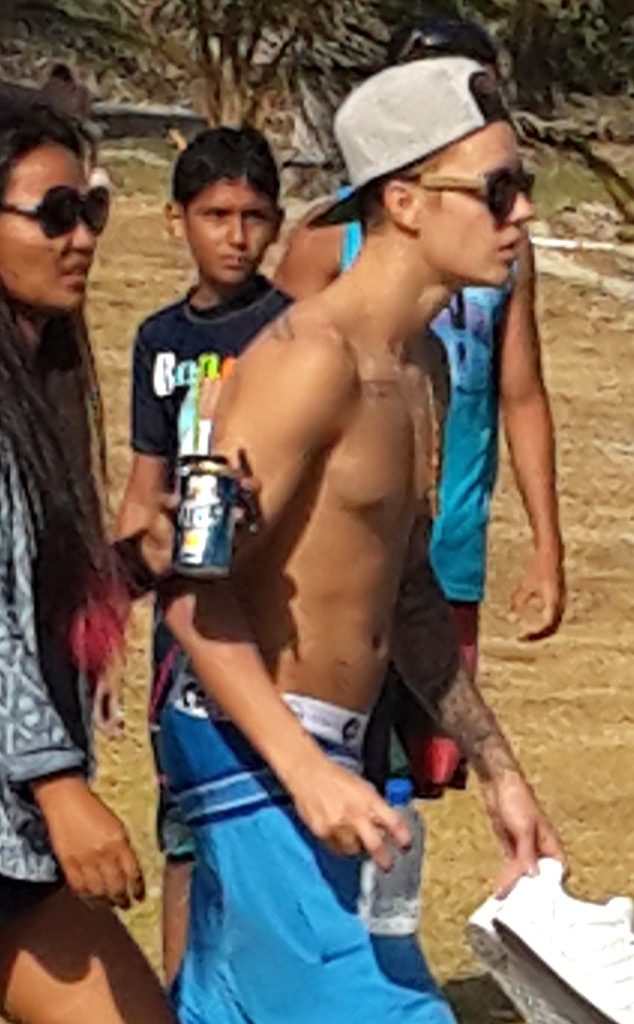 Splash News
This is a tough time for Justin Bieber, but he seems to be getting through it fairly well.
The 19-year-old pop singer, who was arrested for DUI in Miami earlier this week, has resurfaced in Panama this weekend to have some good ol' fashioned fun.
E! News has learned that the celeb is joined by some of his friends, including mentor Usher and Chantel Jeffries, the model who was photographed with the "Boyfriend" singer in his rented yellow Lamborghini moments before the arrest, for a trip to Nitro City, a sports resort in Panama created by Travis Pastrana.
"Justin and some of his team are here in Panama to relax and do some sports," an employee from Nitro City tells E! News. "They have been skateboarding, riding motocross, riding four-wheelers, jet skis and wakeboarding. And today, Usher is learning to kite board."
 
The source adds, "Justin is actually very talented and good at all these sports."
Despite his troublesome week, Bieber was all smiles when he was mobbed by fans and photographers on Friday, Jan. 24, as he stepped out for the first time since leaving jail and departed his Miami hotel.
"YOU ARE ALL WORTHY NO MATTER WHAT ANYONE SAYS >> BE STRONG GOD IS WITH US ALL> MY BELIEBERS CHANGED MY LIFE> I WILL FOREVER BE GRATEFUL," the Biebs wrote on Twitter Friday evening, breaking his post-bust silence.
He later added an Instagram selfie along with the caption, "Thank u lord."
Around 4 a.m. on Thursday, Jan. 23, Bieber was driving a Lamborghini on Pine Tree Drive and 26th Street when a police officer pulled him over. He was then arrested after failing a sobriety test and subsequently charged with DUI. The singer was released from jail after posting $2,500 bail.
—Reporting by Marcus Mulick