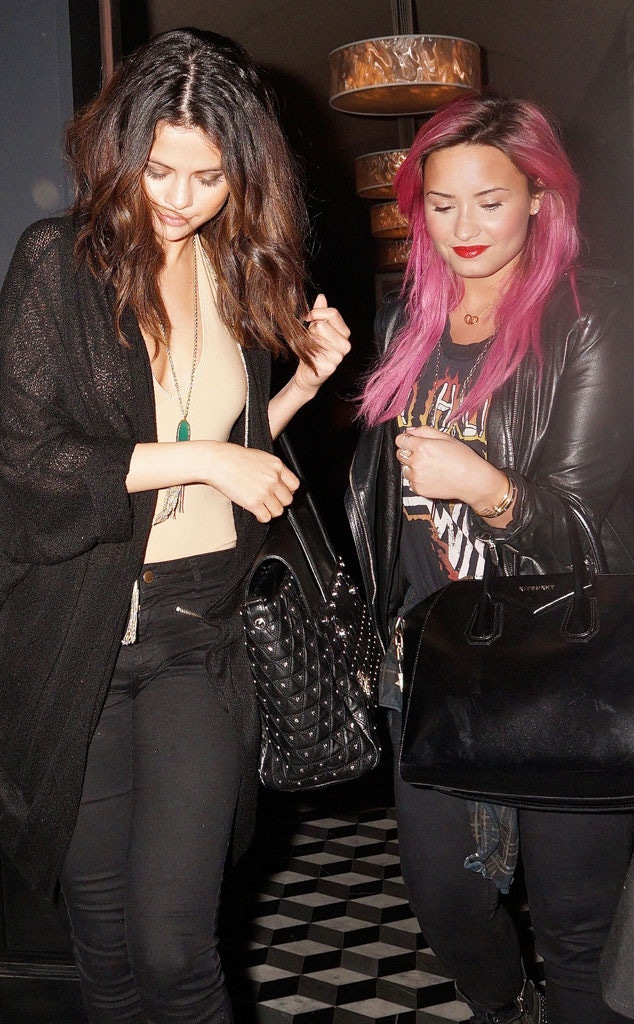 VLUV / Splash News
It sounds like Selena Gomez can be secure in the knowledge that she has a loyal, concerned friend in Demi Lovato.
The fellow pop stars and former Disney Channel princesses had dinner together just last night in L.A., the pair enjoying a girls' night out hours after Selena's ex-boyfriend Justin Bieber was arrested for alleged DUI in Miami.
So, how is Selena doing now that the aftermath-spotlight is inevitably following her around as well, considering her history with Justin?
"We're really, really close," Demi said of Selena, talking to On Air With Ryan Seacrest tonight at the KIIS-FM pre-Grammys party, one of the bashes leading up to Sunday's Grammy Awards.
"And," Demi added, "any advice I had for her, we talked last night and—you know—it's between us. But I love her so much."
The longtime pals have known each other since the child-actor audition circuit back when they were little girls.
"We have an incredible friendship," Demi continued. Selena "is strong! She's doing really well right now!"
The "Skyscraper" singer, whose hair is currently dyed a perky pink, also agreed that Selena is looking great. "She's doing really well right now and I'm really happy for her," Demi said.
And Demi's doing pretty darn well herself right now and is looking forward to heading out on the road.
"I really would like to change cover songs every city" if possible," she dished about her upcoming tour. "I have special guests who will be touring with me at some points and I think it's going to be really exciting.
"I've never put on a show like this before and I'm shooting video content tomorrow that I helped direct that's going to be playing during the concert—kind of like Beyoncé's album where she did music videos for each song, it's kind of like that so I'm really excited."
We bet Demi's fans can't wait to see what she does next, either.